Back to News and Updates
Other parts of the site:
Search the blog:
Archive:
Pick a Random Month
Full Blog Archive
(This is all the blog posts in cronological order, rebuilt every night so may be up to 24 hours out of date. It's also a big file with lots of graphics; please be patient.)
Mon, 22 May 2023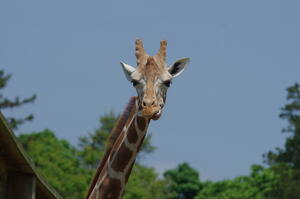 We were coming back from Taylor's graduation in New York and found this small zoo in northern Maryland with… a giraffe. So of course we stopped.
It was a fun way to recognize Sarah's birthday!
A few more photos in the vacations section.
comments...
trackback (explanation)
TrackBack ping me at:
https://www.kayakero.net/news/blosxom/file_168476816320884.trackback
Back to News and Updates