Draft Day Dash
last update: 04/30 @ 17:23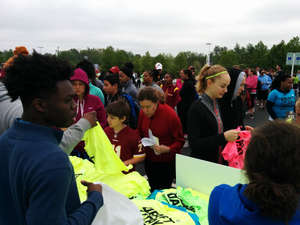 Sarah and Robert signed up for another 5K race: the Redskins Draft Day Dash.
Part of the appeal is the chance to run on the grass at Fed Ex Field.
No one knew they's get to run through the giant inflatable helmet. (OK, the picture below was staged before the race.)
Others also had similar plans, but the lines moved quickly and pretty soon the racers were off…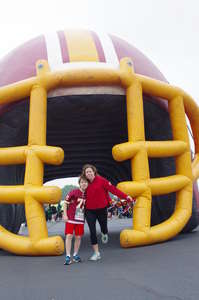 … and the spectators were let into the stadium and onto to field to cheer them on.
And get sucked into all the Draft Day festivities at the park.
It was pretty impressive how quickly the field filled up. By the time the racers were in the stadium, it was getting hard to move around through the crowd.
Of course, they kept the race lane clear for the racers.