---
Other parts of the site:
Search the blog:
Archive:
Full Blog Archive
(This is all the blog posts in cronological order, rebuilt every night so may be up to 24 hours out of date. It's also a big file with lots of graphics; please be patient.)
Mar 24, 2020
Strange Times
last update: 03/24 @ 22:28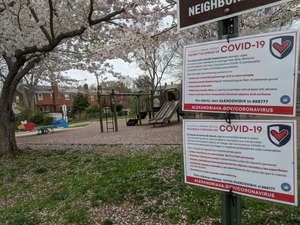 No more live music for a while.
We did watch an online concert by the viola duo from our recent group muse.
We're getting used to being home all day (some outside exercise is clearly in cards, especially as the weather gets better).
The impact the novel corona virus and covid-19 is having and how long that impact will be felt is really hard to understand.
These are some very surreal times.
(0) Comments -- permanent link
Edit this (owner only)
Mar 10, 2020
Great Concert!
last update: 03/10 @ 22:47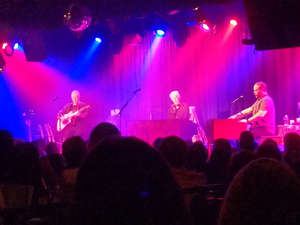 As a belated Anniversary present, Sarah and I went to see Graham Nash at the Birchmere. It was great show full of familiar ballads we've both loved.
And the audience singing Teach Your Children was a fanatastic way to end to the evening.
On a serious note, it was an excellent reminder how messed up the country and world has been before, and we made it past those times; I'm sure we'll make it past these times.
(0) Comments -- permanent link
Edit this (owner only)
---
Add new entry (owner only)
The posts on this page will slowly roll off as new ones are added to the top. The "permanent link&quot links above will take you to one post's permanent address; that should not change or disappear. You can also build up a link to see any month's postings by adding the four digit year, a slash, the two digit month and a trailing slash to the the main www.kayakero.net/news/blosxom URL. Like this:
www.kayakero.net/news/blosxom/2004/08/. (You can go down to the day level if you like.)
Only the site owners can edit this page (and all attempts to do so are logged); however anyone is welcome to add a comment using the "comments" link below each posting.