May 22, 2022
Final Ultimate Games
last update: 05/22 @ 21:45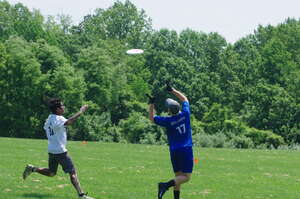 The Small Titans finished out their season today.
That's Robert's final Ultimate games with the ACHS team.
But, we expect more Ulimate in Seattle over the next few years.
They won two and lost one hard fought game against Madhouse.
Robert scored one and played serious defense in the games.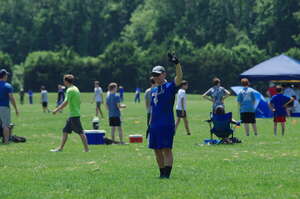 It's clear that ACHS will be a force to be reckoned with over the coming years as so many of the players have several more years of high school Ultimate in them.
(0) Comments -- permanent link
Edit this (owner only)
Dirt Track!
last update: 05/22 @ 00:33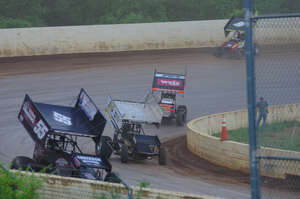 Robert took Sarah to a dirt track race for her birthday.
Sarah agreed that would make a nice present.
We had planned to go back to Hagerstown (where Robert and Will and I went), but they have been hosting — or at least serving as basecamp — for the "Peoples Convoy."
That was a turn off. So Robert found that Winchester, pretty much the same hour plus from Alexandria, had races on Sarah's birthday. (You can ask him about the app the next time you see him.)
I think that Sarah will agree: sprint cars are weird.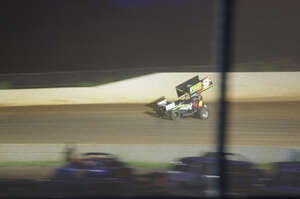 It turns out this was the first time sprint cars had been back to Winchester in eight years. Clearly, the planets were aligning for the birthday celebration.
And it wasn't just sprint cars, they had a full evening's entertainment lined up for the dirt track racing fans.
It was a most unusual birthday celebration (even announced over the PA system).
(0) Comments -- permanent link
Edit this (owner only)
May 15, 2022
State Championships!
last update: 05/15 @ 23:51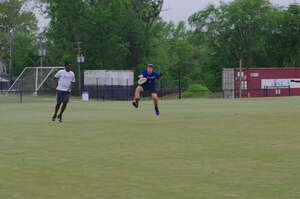 The Alexandria Small Titans had a good couple of days in Fredericksburg at the State Championships.
They played 6 games over the two days. It was also over two seasons: Saturday (2 wins, 1 loss) was cool and rainy. Sunday (2 losses 1 win) was hot and humid.
By the end of weekend, they came out with 6th place in the state.
Pretty astounding for such a young team (Robert is the only senior on this year's team).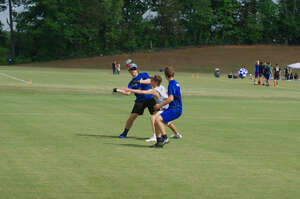 (0) Comments -- permanent link
Edit this (owner only)
May 07, 2022
Prom!
last update: 05/07 @ 22:47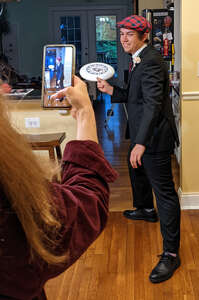 Pretty astounding all things considered that Robert is off to his high school prom.
It a was just a little while ago that he went off to school.
And now his off at the prom (word is that he's having a good time) and has plans to go to UW in a couple months.
I guess that's what they mean by time flies…
Of course he has consistently been rockin' the hat.
And no, the disc did not to with him to prom.
(0) Comments -- permanent link
Edit this (owner only)
May 01, 2022
Rainy day for ulimate
last update: 05/01 @ 22:17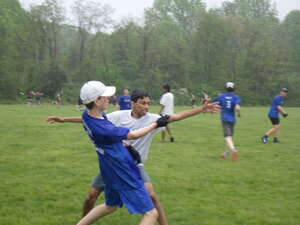 We went out the field early today to watch the Alexandria / Dynamo girls play their game.
It started out OK.
But then the rain started.
And kept for all of the boys first game.
But it started to let up by the time the boys played their second and final game.
And that is Robert's point scoring smile!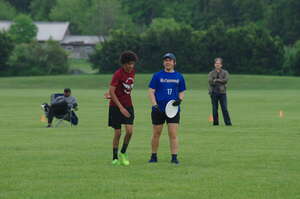 Alexandria went three for three today, winning all their games!
(0) Comments -- permanent link
Edit this (owner only)
Apr 28, 2022
Robert continues to do well…
last update: 04/28 @ 21:38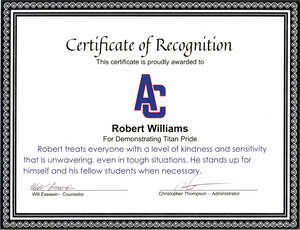 He was recognized today for standing up for himself and his peers as part of the Titan P.R.I.D.E (preparation, respect, integrity, determination, and excellence) awards.
(0) Comments -- permanent link
Edit this (owner only)
Apr 24, 2022
Ulitmate without the cold breeze
last update: 04/24 @ 22:00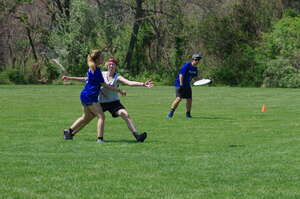 The Titans had two games this afternoon. They won against Marshall but lost against Episcopal.
It was much nicer to watch with the temps and wind chill well above freezing! Blue skies and low 80s today.
(0) Comments -- permanent link
Edit this (owner only)
Apr 17, 2022
Tax day was delayed this year
last update: 04/17 @ 22:23

Fortunately not by covid this time. It was Washington DC's emancipation day holiday that pushed tax day back to
Monday the 18th. But if you happen on this Sunday night, here is sneak peak at our annual tax day letter.
And a confession: the spring break Bonaire trip really happened in tax year 2021, but it will have to wait until next year's letter — that was just cutting it too close.
(0) Comments -- permanent link
Edit this (owner only)
Not Alexandria this week…
last update: 04/17 @ 22:17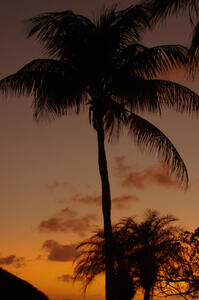 We're back from a spring break trip to Bonaire to get some sun and ocean and diving in.

It was a great trip, but too short. Sarah pulled all the strings to have everything line up for a perfect time to relax and recharge.

There are many more photos in the vacations section.
(0) Comments -- permanent link
Edit this (owner only)
Apr 01, 2022
Mixed emotions
last update: 04/01 @ 09:50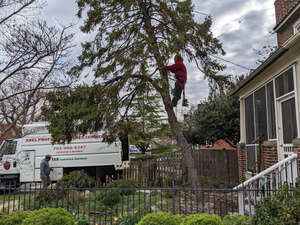 This tree has been with us for the decades we've had our house. But watching the ground heave as the wind blows and the tree sways, it was clearly time to remove it.
Fortunately the tornado (still waiting for official word that it was a tornado) last night was several miles away and it stayed up long enough for our tree guys to come take it down in a controlled way with (we hope) no ancillary damage.
It's going be sad to lose that shade a bit of privacy. I wonder how many times I miss the doorway or driveway because it won't look like our house anymore.
(0) Comments -- permanent link
Edit this (owner only)
---
Add new entry (owner only)