May 16, 2021
Rainy river
last update: 05/16 @ 23:47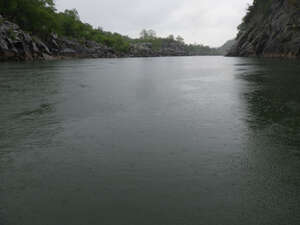 A little rainy this afternoon on the river.
But I went up the gorge to Wet Bottom Chute were I ran into the Fauquier County swift water rescue team practicing.
Interesting to me, should not be a surprise though, that Virginia county enters the river on the Virginia side. I'm used to the Cabin John Volunteers and Montgomery County fire departments entering at Angler's Inn on the Maryland side.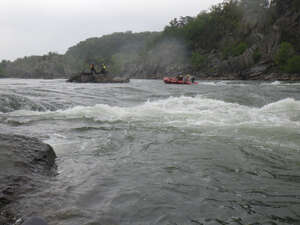 While it was a little gray and rainy; it's still a very pretty spot. And especially so for a spot that close to home and DC.
(0) Comments -- permanent link
Edit this (owner only)
May 14, 2021
Finally…
last update: 05/14 @ 23:27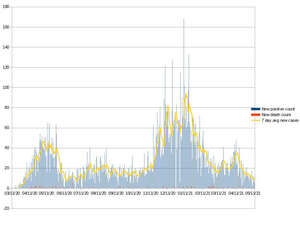 I spent a lot of time last summer and fall waiting for the seven day moving average to drop into single digits. I thought that would be a sign of things getting better.
It's not been this low since July Fourth, and that was a tiny blip. I really hope this trend holds.
And, after a year, it's really odd to walk around without a mask. The CDC said fully vaccinated don't need to mask up in most cases. I walked to work today with a mask in my pocket, and it felt really strange.
Here's to continuing that downward trend and getting back to normal.
(0) Comments -- permanent link
Edit this (owner only)
May 02, 2021
Quick trip to Richmond
last update: 05/02 @ 20:49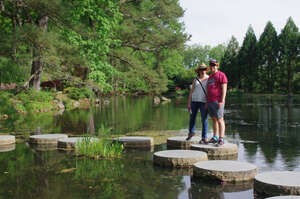 We told Robert we were heading down to Richmond to see a flower show. And then he and Sarah thought it might be good to show me the track they visited a couple weeks ago.
I think this was about the expectation we set: the Japanese garden in Maymont. Sarah said this was going to be our birthday present for her.
But actually this was the second part of our quick Richmond trip…
(0) Comments -- permanent link
Edit this (owner only)
Psych!!!
last update: 05/02 @ 20:49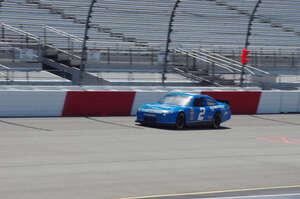 Robert thought we were just going to look around and he could show me the racetrack that he and Sarah went to a couple weeks ago. (I turned down the offer to join them and took the canoe out on the river instead; I'll join them on the next NASCAR trip.)
Robert started to suspect when Sarah and I pointed out the Rusty Wallace signs to follow.
We ended up in the infield and went to go get our jumpsuits and helmets!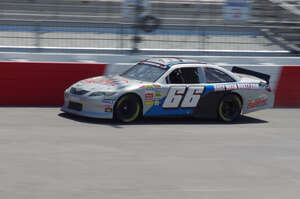 Five laps at 130-140 miles per hour is both quick and slow.
The wall is really flying by when you're going that fast, that close to it.
But you (well, at least me) are also wondering what happens if you touch the wall or a tire blows out, or one of the amateur drivers gets in the way…
Of course, none of those things happened. You're just going really fast around the track.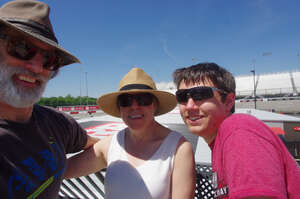 You can tell by our smiles that it was a lot of fun — and a lot of adrenaline.
(0) Comments -- permanent link
Edit this (owner only)
Richmond Raceway
last update: 05/02 @ 20:48

Part of the package was a photo.
Actually, a photo plaque ready to hang on the wall.
Fortunately, the photos can be slipped out for easy scanning.
So, of course, I did.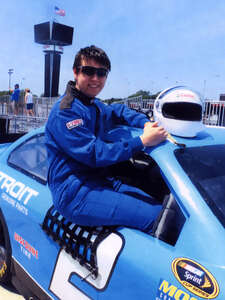 It truly was a blast; fastest ever in a car for any of us.
And, really, faster than you ever need to go in a car.
The trip back up 95 was a sad return to reality; there was a lot of stop and go traffic.
And hungry kitties to feed when we returned.
That's a memory that will stick around for a long time…
And a great early birthday present for Sarah.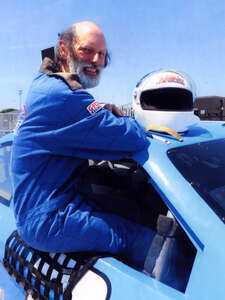 (0) Comments -- permanent link
Edit this (owner only)
Apr 25, 2021
Spring Green
last update: 04/25 @ 18:22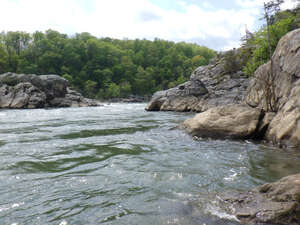 The trees are a lot greener than they were a month ago.
The water, however, is still cold.
Nice day to be out but it would have been OK if I had not flipped coming off the wave on in the Virginia chute.
Still, nice to get out and paddle around a bit.
(0) Comments -- permanent link
Edit this (owner only)
Apr 14, 2021
Sneak Peek
last update: 04/14 @ 22:00

I know it's not quite the tax day yet, but the new Tax Day letter is in the can and will go to the post office tomorrow. If you normally get a hard copy and happen across this before it shows up; here's your chance to see it now.
As the listing page says, "Christmas has proven too hectic for writing an annual letter, so I elected to do our annual letter writing for tax day. I hope this makes a typically less fun time a bit more fun (it does for me!)."
If you'd like to get a hard copy next year, just let us know and we'll add you to the list.
(0) Comments -- permanent link
Edit this (owner only)
Apr 04, 2021
The tradition continues…
last update: 04/04 @ 13:11

The Peep-o-rama tradition is back…
This year, fittingly, Sarah opted for a vaccine Point of Delivery.
She has been working PoDs over the last several months (and Robert and I got to see her in action yesterday).
Note all the details: vial of vaccine (courtesy of yesterday's PoD), humongous syringes (jut kidding), poster for the CDC V-Safe app…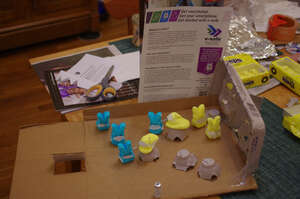 The masks add the special touch (and were hard to put on). Note how they cover both nose and mouth as recommended by the CDC.
When the that front wall comes up, you even see the traffic flow pattern: in one door, out the other.
Kind of sad that Sarah has all the details down, but the Peep-o-rama is really cool.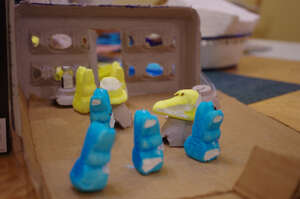 (0) Comments -- permanent link
Edit this (owner only)
Robert's Rocket
last update: 04/04 @ 13:03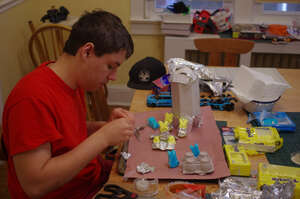 This year, Robert's Peep-o-rama is rocket based.
But not just any Rocket….
…That's clearly the rocket from The Martian.
And not just that…
Blue Martians coming to check it out.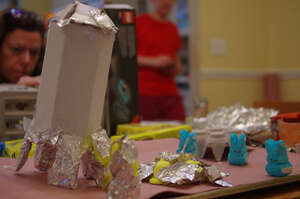 And points for the red planet's red surface.
With more time, some rocks would have added to it.
The antenna to communicate back to Earth seems very apt as well.
(In the background, Sarah is working hard on her PoD.)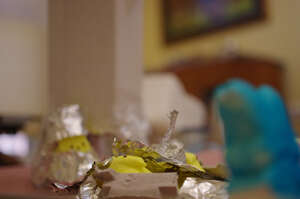 (0) Comments -- permanent link
Edit this (owner only)
Apr 02, 2021
Easter weekend
last update: 04/02 @ 23:00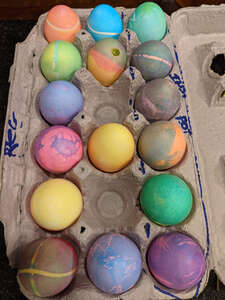 We had plans to join Loren and Susan on Ocracoke. But Alexandria is pretty adamant in recommending limited travel over spring break.
And now Robert has a vaccine appointment on Saturday; so it's for the best, long term, to stay close to home and plan to do our visiting later in the year.
At least the vaccine is here, getting into arms and visiting is a lot less questionable this summer than last.
(0) Comments -- permanent link
Edit this (owner only)
---
Add new entry (owner only)