Mar 30, 2019
Spring Weather!
last update: 03/30 @ 17:37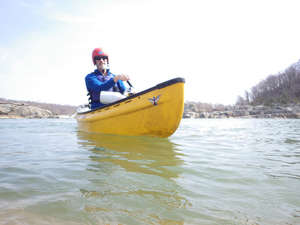 Spring has sprung!
The weather was great for getting back on the river. Angler's Inn parking lot (and the road leading to the parking log) was packed. But just as I unloaded the boat, someone was leaving and I was able to pop into their spot.
The water is still pretty cold, but the blue sky and warm air made up for it.
If the river was lower, that would be golf ball island behind me.
(0) Comments -- permanent link
Edit this (owner only)
Mar 24, 2019
Bind Boys of Alabama
last update: 03/24 @ 23:02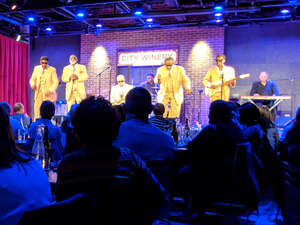 They put on a great show!

We saw them at City Winery, a little off the beaten path for us (not as convenient as the Birchemere) but well worth the trip.

Most of the set was off their new CD (which we have now, of course), Almost Home.

It was really a great show. Extra bonus, we got to meet up with Kelly and share dinner and a couple glasses of wine.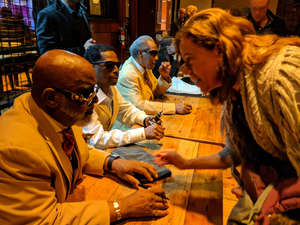 Sarah saying thank you after the show. (And after getting to dance with Jimmy Carter when he came out into the audience).
If you get the chance, go see them.
(0) Comments -- permanent link
Edit this (owner only)
Mar 17, 2019
Second Place!!!
last update: 03/17 @ 20:36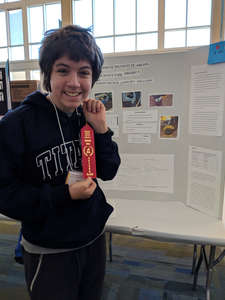 Robert brought home a second place ribbon!!!

It was a very nice awards ceremony and TC was well represented.

Robert's second was the best of his group.

We'll see if science fair is on tap for next year, and if so, do we get to use more of the argon we still have under to porch?
(0) Comments -- permanent link
Edit this (owner only)
Mar 16, 2019
The next step
last update: 03/16 @ 18:55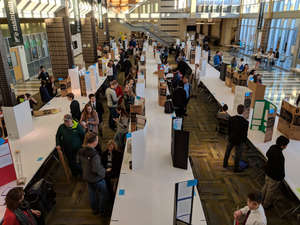 Robert took his science fair project to the Northern Virginia regional competition today.
He's been through the TC Williams science fair and moved on the all Alexandria science fair. We'll find out tomorrow if he moves beyond the regional (I think state is next).
All based on the idea that argon will help a wetsuit insulate longer than room air. (Spoiler alert: it will.)
I posted a picture of the setup in December.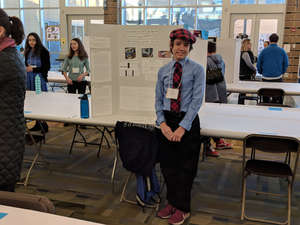 Thank you MIT and scuba diving for the idea. (I guess the navy gets some credit too: they are hoping to keep divers comfortable longer in the water.)
(0) Comments -- permanent link
Edit this (owner only)
Mar 10, 2019
Happy Birthday Yuri!!!
last update: 03/10 @ 19:52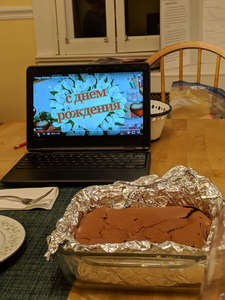 Thanks to Twitter cluing us in, we celebrated Yuri Gargarin's birthday last night with a bit of cake and Happy Birthday in Russian.

Always good to have an excuse for cake, and when the excuse is tied to space exploration, that's even better!

Happy Birthday, Yuri, "Let's go!!!"
(0) Comments -- permanent link
Edit this (owner only)
Mar 05, 2019
Still doing very well…
last update: 03/05 @ 19:30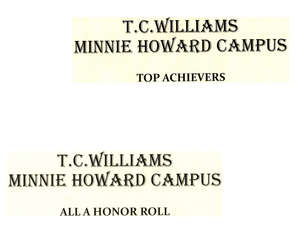 … Check this out: two awards this time around: Top Achiever and All A Honor Roll.
His parents could not be more proud of how seriously he's taking his high school studies and how well that shows.
(0) Comments -- permanent link
Edit this (owner only)
Feb 24, 2019
Family traits…
last update: 02/24 @ 15:11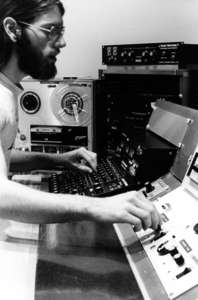 I was looking through old photos yesterday — well before digital, college photos from when I spent a lot of time in the darkroom.

I ran across this one and showed it to Robert.

He noted that I've not posted much here and that this would go well with the picture Sarah took of him working the sound board at a community theater show of Guys and Dolls.

They do go well together: me in video control room at Evergreen with my sound board, and Robert with his sound board.

No reel-to-reel tape for him; he's even got a computer monitor. Technology has clearly changed, but it's still cool to play with. And proof that even with all the computerization and miniaturization, physical controls are often much better when there is a lot going on.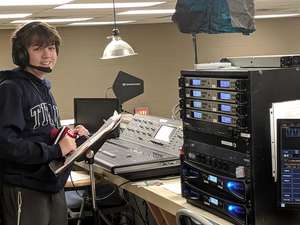 (0) Comments -- permanent link
Edit this (owner only)
Jan 13, 2019
Real Snow!!!
last update: 01/13 @ 12:54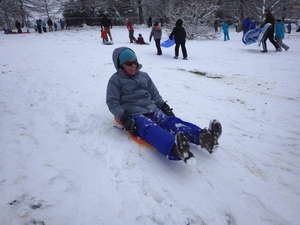 A bit over six inches on the ground and they are calling for maybe another four to six by Monday morning.
We took our new, across the street neighbors over to the Masonic Temple for the sledding hill.
A great time was had by all (well, all but those who hit a tree on the way down — we're told they are OK).
Robert even helped to build up the jump that always appears when the sledding starts…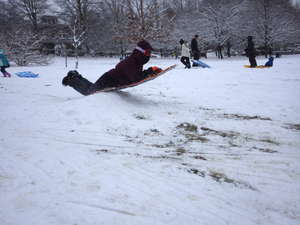 (0) Comments -- permanent link
Edit this (owner only)
A spot of color
last update: 01/13 @ 12:50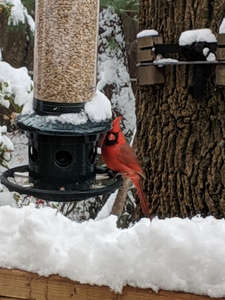 We have a couple cardinals in the neighborhood. This guy really stands out on a snowy day.
(0) Comments -- permanent link
Edit this (owner only)
Jan 06, 2019
Bridge
last update: 01/06 @ 16:55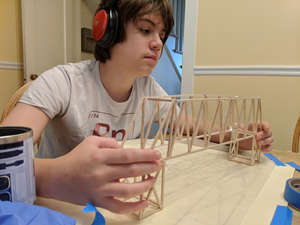 Not too far at all.

And no River Kwai.

School project looking pretty good.

Watching glue dry though; not the most exciting, fortunately, there is a cell phone screen to watch…
(0) Comments -- permanent link
Edit this (owner only)
---
Add new entry (owner only)