Mar 24, 2020
Strange Times
last update: 03/24 @ 22:28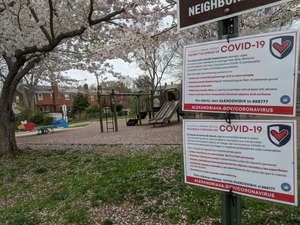 No more live music for a while.
We did watch an online concert by the viola duo from our recent group muse.
We're getting used to being home all day (some outside exercise is clearly in cards, especially as the weather gets better).
The impact the novel corona virus and covid-19 is having and how long that impact will be felt is really hard to understand.
These are some very surreal times.
(0) Comments -- permanent link
Edit this (owner only)
Mar 10, 2020
Great Concert!
last update: 03/10 @ 22:47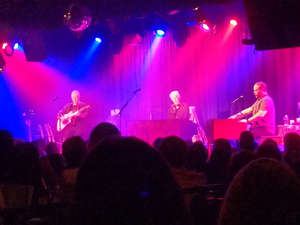 As a belated Anniversary present, Sarah and I went to see Graham Nash at the Birchmere. It was great show full of familiar ballads we've both loved.
And the audience singing Teach Your Children was a fanatastic way to end to the evening.
On a serious note, it was an excellent reminder how messed up the country and world has been before, and we made it past those times; I'm sure we'll make it past these times.
(0) Comments -- permanent link
Edit this (owner only)
Feb 22, 2020
Group Muse Time
last update: 02/22 @ 14:24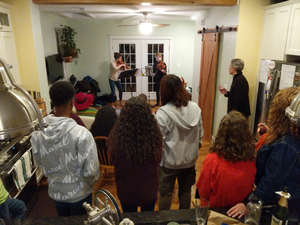 Now that it's mid-winter (but a very mild one so far) and we're starting to see the days get longer, it seemed like time for more music.

Sarah arranged another Group Muse last night. And, again, it was great.

Joelle and Gavin brought their violas and some great music.

Most interesting, unexpected and I thought fun was Kenji Bunch's Three Gs.

And we had plenty of company. Which was a good thing…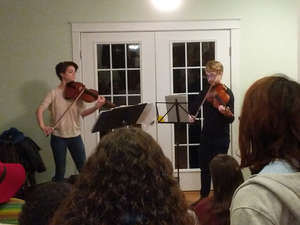 … because: our heating system decided to stop circulating water yesterday.
And, did I mention it's the middle of winter.
So we were fortunate to have some residual heat and then to get all those nice warm bodies, interested in hearing good music to help warm up the house.
(0) Comments -- permanent link
Edit this (owner only)
Feb 17, 2020
Passport time..
last update: 02/17 @ 20:21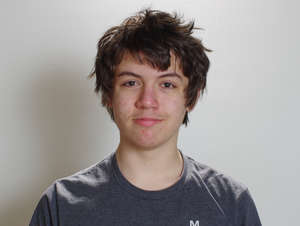 Time to renew Robert's passport means it's time to get out the lights again.
I did ask if he wanted to brush his hair.
Obviously, he declined.
It will be a more accurate passport photo that way anyway.
And no, you're not supposed to smile for your passport.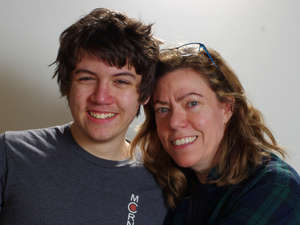 Since the lights were set up, I called Sarah over for a shot with Robert.
And then Robert was kind enough to take this photo of me.
After this, the foam core that's been a background for years went out. It's age was clearly showing.
Our basement is not overly kind to long term storage.
And yes; the next post is the kitties. At least as long as they would stand still.
(0) Comments -- permanent link
Edit this (owner only)
Kitty portraits…
last update: 02/17 @ 20:08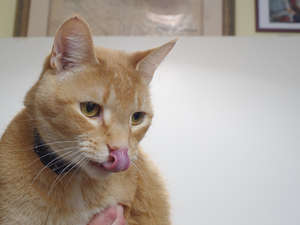 It's been a while (probably 5 years) since I tried to take kitty portraits. They were more kitties back then. And Zip Drive was still king of the house.

Now they are well established cats.

And less interested in sitting for a portrait.

The lights and attention seemed to worry them; which I'm OK with.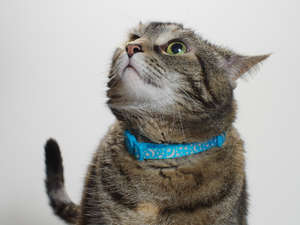 Panzer above; Pinker to the right.
(0) Comments -- permanent link
Edit this (owner only)
George Washington's Birthday!!!
last update: 02/17 @ 19:22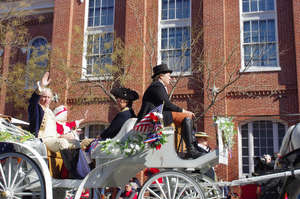 I was a fantastic day for a parade: blue skies, sunny, 50+ degrees (20 degrees warmer than Saturday for the XFL game).

And Alexandria did not disappoint.

We had George and Martha (several Georges, actually).

We had the Shriners little race cars.

And pipes! Alexandria can't have a parade without bagpipes.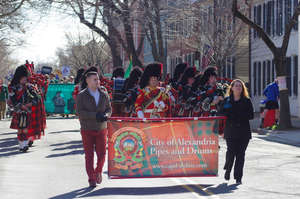 There's just something about good pipe and drum band that warms the heart.
I've not fully adjusted to the new parade route; I like it better going straight down King Street. But I expect those who want to get through town or to any of the shops much prefer the new, cross King route.
(0) Comments -- permanent link
Edit this (owner only)
Feb 15, 2020
It's a whole new game..
last update: 02/15 @ 21:32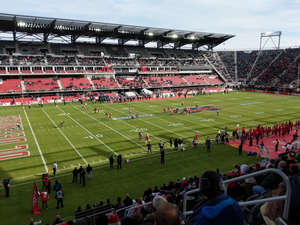 … well, sort of.
We went to go see the DC Defenders XFL football team.

Interestingly for DC football these days, we won!

It was fun, fast, entertaining.

And cold, the high of 37 was history by the time we left after the third quarter.
(0) Comments -- permanent link
Edit this (owner only)
Feb 03, 2020
Speaking of cars…
last update: 02/03 @ 22:57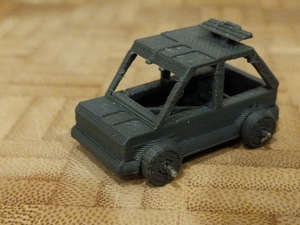 Robert had an assignment in Engineering Explorations II; Robtics to design a car, draft it in a CAD program and then have it 3D printed.

It looks really cool to me!

This is actually a bit small for the track so he has scaled up the CAD file and will get a new print out. (For comparison, the axles — not printed — are paper clips.)

It's a crazy world when you can print a model car…
(0) Comments -- permanent link
Edit this (owner only)
Jan 30, 2020
Momentous Day
last update: 01/30 @ 20:31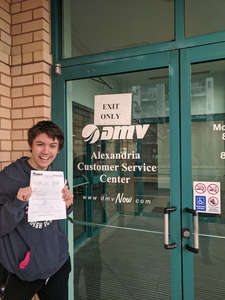 Sarah got this great picture of Robert and his temporary learner's permit!
Look out; he's on the road, behind the wheel now.
And pretty excited about it.
We just have at least 45 hours of driving time with an adult and 9 months before he can be driving on his own (and we can stay home and worry about him).
It's possible there may be a road trip coming up for spring break…
(0) Comments -- permanent link
Edit this (owner only)
Jan 27, 2020
Life is Good
last update: 01/27 @ 21:39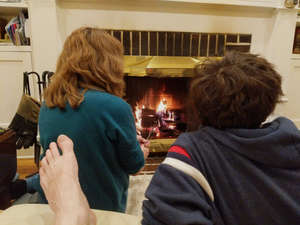 At least it is right here, right now.
Mellow evening; full tummies, fire in the fireplace.
And some marshmallow roasting instruction going on.
(0) Comments -- permanent link
Edit this (owner only)
---
Add new entry (owner only)