Nov 26, 2022
Baseball
last update: 11/26 @ 10:27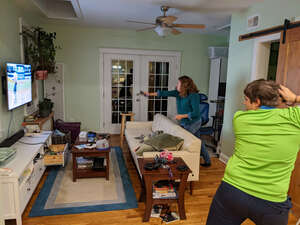 While the Xbox went to Seattle (in case there is time between studying to play), the Wii stayed here.
That gave Robert and friends something to do when they came by last night after watching the World Cup, playing pool and seeing Black Panther.
Robert was still jazzed after they left and challenged Sarah to a game. You'll have to ask him how it turned out…
(0) Comments -- permanent link
Edit this (owner only)
Nov 23, 2022
He's Back!!!
last update: 11/23 @ 22:27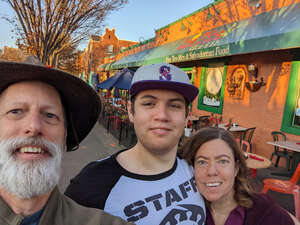 We picked up Robert at the airport (Dulles) last night!
He's back with us and really wanted Mexican, so we had a late breakfast / early dinner (depends on time zone and age) at Los Tios to celebrate.
Now we're really looking forward to Thanksgiving with the Hubbard clan.
But before that, we lit the first fire of the season.
It's great having Robert home for that.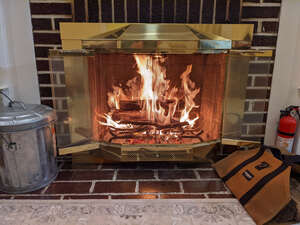 Now for a good night's sleep before the big day…
(0) Comments -- permanent link
Edit this (owner only)
Nov 13, 2022
Planet Word
last update: 11/13 @ 18:29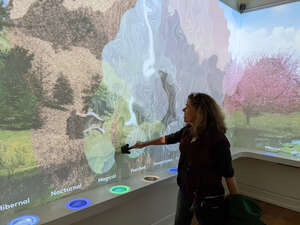 Sarah heard about this a new to us museum: Planet Word. It's very cool and in an interesting space. This room (happens to also be on the museum's website) has projected mural and you can "paint" the mural with new styles, like nocturnal, magical or autumnal. It's a very fun interactive space.
They also have an interactive way to elucidate the etymology of English.
Another exhibit introduces you to several langauges from around the world. We learned (and at least I promptly forgot) a bit of Icelandic, Zulu and Hawaiian.
(0) Comments -- permanent link
Edit this (owner only)
Nov 05, 2022
Stare down contest
last update: 11/05 @ 22:19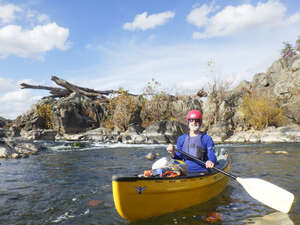 You'll have to trust me on this.
With reduced pixels of this photo you can't see the heron.
But he (or she) was there.
We had a staring contest as he (or she) looked for fish to snack on just above the waves and I surfed across them.
If I posted the full size photo and you zoomed in above the nose of my canoe, you'd see this heron. Just hanging out.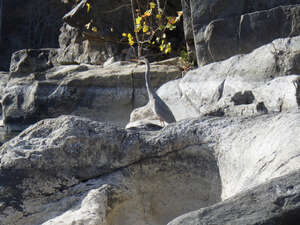 Well… not just hanging out. Looking for lunch or dinner.
Eventually I felt bad for getting in the way and decided to head for home.
But I don't think I've gotten that close without the heron flying away.
And I should note the river was low and he weather crazy warm, we tied the November 5 record of 81 degrees.
(0) Comments -- permanent link
Edit this (owner only)
Oct 30, 2022
Color may have peaked
last update: 10/30 @ 18:39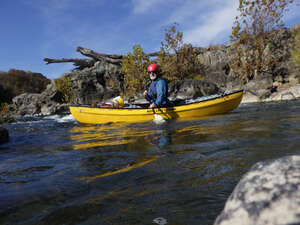 Beautiful day outside today but it is cooling off.
It's looking like the trees may be just past peak on the river; I saw a lot of yellows but also starting to see browns as well.
The Potomac is really low so that may have something to do with it.
Or it may just be that time of year.
The paddle jacket was a little too warm until I got a lap full of cold water surfing across the Maryland chute. That made me glad for both the jacket and the wet suit booties.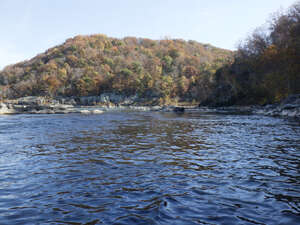 I expect I'll be bundled up for the next several months now — as long as it seems nice enough to be out.
(0) Comments -- permanent link
Edit this (owner only)
Oct 16, 2022
On the river this time
last update: 10/16 @ 11:23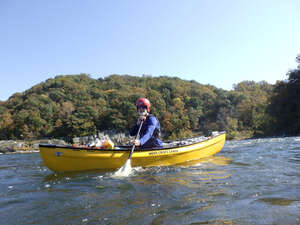 Sarah was off Saturday morning helping to raise money for Children's Hospital.
I was a slacker and headed out to the Potomac.
It was very pretty fall day to be out. Cool but not cold.
And the leaves are starting to show some color.
I'm not sure how colorful they will be around here. But I expect to get on the river a few more times this fall to see.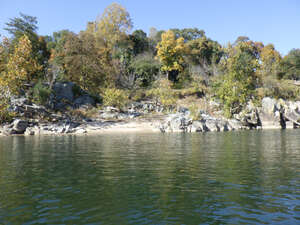 (0) Comments -- permanent link
Edit this (owner only)
Oct 10, 2022
Heron
last update: 10/10 @ 18:42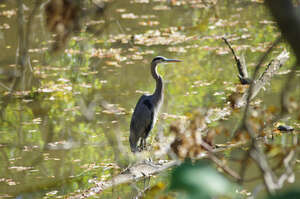 Not our normal Potomac River Heron, this one was in the Shenandoah Canal just upstream of Harpers Ferry.
He or she does a great job looking like an animal that has been around for millennia.
(0) Comments -- permanent link
Edit this (owner only)
Harpers Ferry
last update: 10/10 @ 18:38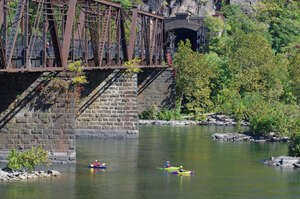 It was such a pretty day.
Really a pretty weekend.
And a three day weekend…
So we decided to head out to Harpers Ferry.
It was great to get out of the house, out of the DC area and enjoy the weather.
Also nice to learn something.
I never would have thought Lewis and Clark were there. But they did gather supplies.
And they commissioned a custom, iron framed canoe.
That may be been an inspired idea, but in the end, it did not last after the first real test; the leaks started too soon and they left i behind.
We left our boats at home but did enjoy seeing a trio of kayakers on the river.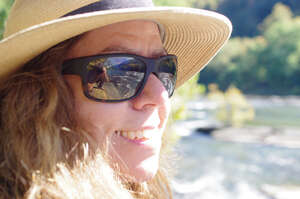 (0) Comments -- permanent link
Edit this (owner only)
Oct 01, 2022
Alexandria Raceway's Road Course
last update: 10/01 @ 14:41

Robert ordered the 2022 Brad Keselowski car months ago, but it was just delivered this week. He asked for a photo or two so I tried my hand at an afternoon road course race with Robert's track.
I probably could have gone a bit more golden on the light, but I was hoping it would be a little subtle.
Many (too many) more photos in the vacations section (where else?).
(2) Comments -- permanent link
Edit this (owner only)
Sep 28, 2022
Tradition!
last update: 09/28 @ 17:54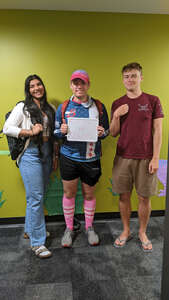 Robert is keeping alive the first day of school photo tradition!
While he's been at UW for a bit over a month now, most of that was the early fall start program designed to help ease freshman into campus life (especially though moving to Seattle for school).
That program is over and today was the first day of regular classes!
We're holding our breath to hear how it went. And curious to see if Robert will stop by in the comments to tell us who's who in this photo (roommate Ben is taller than anyone in this photo).
Here's the traditional look back:
(4) Comments -- permanent link
Edit this (owner only)
---
Add new entry (owner only)