---
Other parts of the site:
Search the blog:
Archive:
Pick a Random Month
Full Blog Archive
(This is all the blog posts in cronological order, rebuilt every night so may be up to 24 hours out of date. It's also a big file with lots of graphics; please be patient.)
Apr 28, 2022
Robert continues to do well…
last update: 04/28 @ 21:38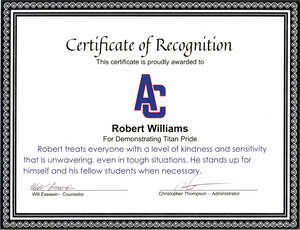 He was recognized today for standing up for himself and his peers as part of the Titan P.R.I.D.E (preparation, respect, integrity, determination, and excellence) awards.
(0) Comments -- permanent link
Edit this (owner only)
Apr 24, 2022
Ulitmate without the cold breeze
last update: 04/24 @ 22:00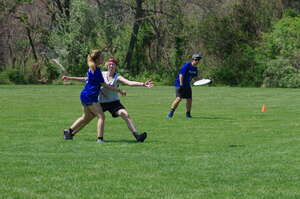 The Titans had two games this afternoon. They won against Marshall but lost against Episcopal.
It was much nicer to watch with the temps and wind chill well above freezing! Blue skies and low 80s today.
(0) Comments -- permanent link
Edit this (owner only)
Apr 17, 2022
Tax day was delayed this year
last update: 04/17 @ 22:23

Fortunately not by covid this time. It was Washington DC's emancipation day holiday that pushed tax day back to
Monday the 18th. But if you happen on this Sunday night, here is sneak peak at our annual tax day letter.
And a confession: the spring break Bonaire trip really happened in tax year 2021, but it will have to wait until next year's letter — that was just cutting it too close.
(0) Comments -- permanent link
Edit this (owner only)
Not Alexandria this week…
last update: 04/17 @ 22:17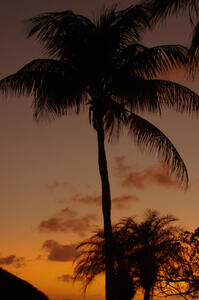 We're back from a spring break trip to Bonaire to get some sun and ocean and diving in.

It was a great trip, but too short. Sarah pulled all the strings to have everything line up for a perfect time to relax and recharge.

There are many more photos in the vacations section.
(0) Comments -- permanent link
Edit this (owner only)
Apr 01, 2022
Mixed emotions
last update: 04/01 @ 09:50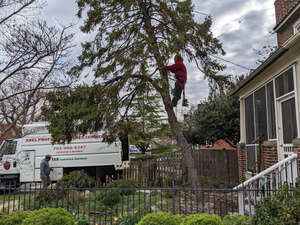 This tree has been with us for the decades we've had our house. But watching the ground heave as the wind blows and the tree sways, it was clearly time to remove it.
Fortunately the tornado (still waiting for official word that it was a tornado) last night was several miles away and it stayed up long enough for our tree guys to come take it down in a controlled way with (we hope) no ancillary damage.
It's going be sad to lose that shade a bit of privacy. I wonder how many times I miss the doorway or driveway because it won't look like our house anymore.
(0) Comments -- permanent link
Edit this (owner only)
---
Add new entry (owner only)
The posts on this page will slowly roll off as new ones are added to the top. The "permanent link&quot links above will take you to one post's permanent address; that should not change or disappear. You can also build up a link to see any month's postings by adding the four digit year, a slash, the two digit month and a trailing slash to the the main www.kayakero.net/news/blosxom URL. Like this:
/news/blosxom/2004/08/. (You can go down to the day level if you like.)
Only the site owners can edit this page (and all attempts to do so are logged); however anyone is welcome to add a comment using the "comments" link below each posting.