Jul 31, 2016
Warm day on the river
last update: 07/31 @ 18:44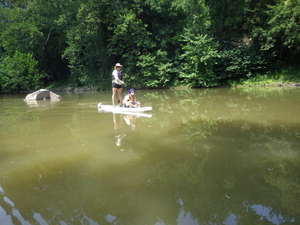 But we've been out when it was hotter. Robert was (is) feeling a bit under the weather so he opted to hitch a ride rather than paddle his own boat. (I'm not sure how much longer that will be an option.)

With the river up after storms the last couple days (mostly around rather than over us), we were able to sneak back down the back channel (normally dry in the summer).

This was a little bit of the Potomac by Old Angler's Inn that was new to Sarah and Robert. It's always fun to do a bit of exploring.
(0) Comments -- permanent link
Edit this (owner only)
Jul 29, 2016
Birthday Traditions
last update: 07/29 @ 20:48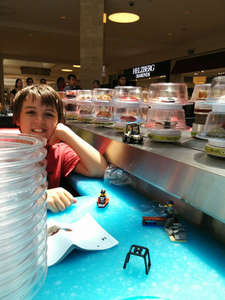 As is our tradition, we went on an expedition to the Lego store to let Robert peruse the current collection and choose a set in real time.

The very nice present from Harry was from his wish list, so something he picked out, but then had to hope for.

And if go to the Lego store at Tyson's Corner, you are morally obligated to go to the Sushi Go-Round (Wasabi).

The correct order is Lego store (get a couple small thing in addition to whatever big set (or sets) you settle on and then stop in for sushi.

That way you may be able to work your new Lego creation into the milieu of the meal…

Case in point: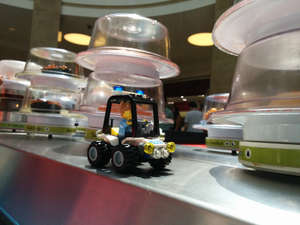 You just may need a little help getting those big ol' plates off the conveyor belt and on to your table.

Maybe some police support to things orderly.

Because, really, you need that conveyor belt to keep moving and bringing you all that tasty sushi…

Of course the real birthday tradition (beyond the presents, party and general celebration) is the dinner at Los Tios (not the same day as Wasabi.

Because of course you need your sombrero time…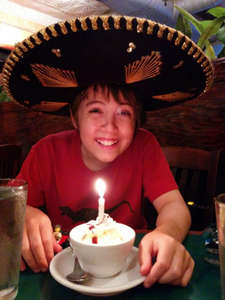 (0) Comments -- permanent link
Edit this (owner only)
Birthday!!!
last update: 07/29 @ 20:37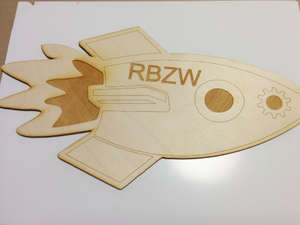 Robert turned 12 while in a very cool camp at our local tech shop. When the shop opened, you had to be 12 to be allowed in with all the cool machines.

So the timing seemed perfect, on the last day of camp, he'd be old enough to use the machines he would learn how to use in camp.

Then they changed the rules, in a good way: now, with an adult, you can get in at 8 years old.

(That seems a bit young to me, but only, I guess, because Robert is 12 now. I bet it would have been fine back when he was 8.)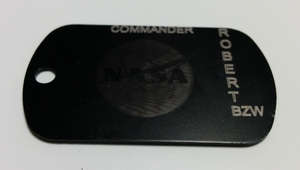 So he's been using laser cutters and 3D printers now.
For the record, his parents have not used either — yet.
He made this cool logo for himself and this nifty dogtag. Note that he's a commander with NASA and all set to be an astronaut and check out mars.
(I'm not sure his parents are down with that long a trip for him, but that's another matter.)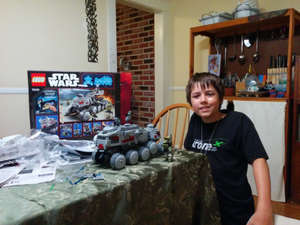 On the actual day (July 22) he woke up to a big blue bag with, among other things, this cool Lego set from the Star Wars universe. Thank you Harry.
(0) Comments -- permanent link
Edit this (owner only)
Busy week
last update: 07/29 @ 20:12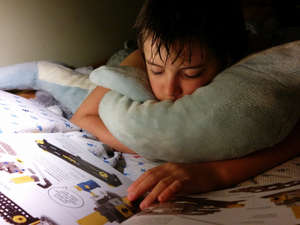 I'm falling behind:

Robert has been 12 for a full week and I've neglected to post any b-day pictures yet. I'll start with this, proving it's been a busy week (look closely, he's practicing the fine art of reading with his eyes closed — reading with his mind, he says).

And I'm sorry say no pictures from his party this year. With the release of the new Star Trek movie, Robert opted for a movie birthday party. Sarah gets mad props for arranging assigned seats and finding a place with table to put out the cake after the movie.

I think everyone had a good time.
(0) Comments -- permanent link
Edit this (owner only)
Jul 18, 2016
Breakfast conversation
last update: 07/18 @ 16:44


 

Robert: They have welding classes [at the tech shop where he's taking a week long summer session] Sarah: Welding?!? Robert: You could take welding while I learn about laser cutting. Sarah: I'd love to learn to weld. Robert: Oh!!! I have this idea for a table but no way to connect the pieces. Sarah: Welders normally get about $45 per hour. Robert: You're my mom…
(0) Comments -- permanent link
Edit this (owner only)
Jul 17, 2016
Hot day on the river
last update: 07/17 @ 22:11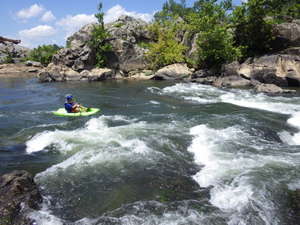 It was well over 90 today.

A bit under (I hope) at Angler's Inn on the river.

We ran into friends from the Assateague trip there (kind of a fun circumstance).

Sarah enjoyed her SUP (sorry no photos of her this time) and Robert enjoyed his sit-on-top.

I had a good time in the canoe.

Robert took his boat up a couple times to run the Maryland chute.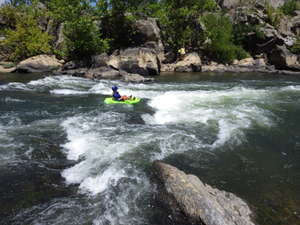 The first time, he was a little bit river right, but got over in time.
The second time, he had a better line but, as with the first time, was leaning back going into the hydraulic. So he back endered the first two times.
The third time, he had a good line, leaned forward and was shocked to get through the hydraulic so he stopped paddling and was flipped sideways.
It was hot enough that the water felt really good to swim in, and he's doing well with his self-rescue skills.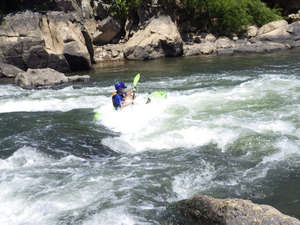 (0) Comments -- permanent link
Edit this (owner only)
Jul 16, 2016
Tons of Trucks
last update: 07/16 @ 15:10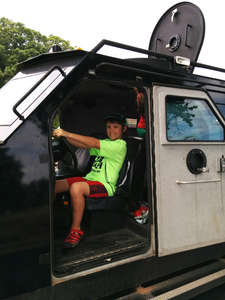 Alexandria had their annual Tons of Trucks exhibit today. While it was hot, it was also cool.

If you know what I mean.

Sorry, that was a cheap shot.

Robert had fun with the SWAT truck; the street cleaner — they practice driving from the "wrong" side and have trouble when they switch back to the normal side for driving. Look at the street cleaner you see next time and see if it has steering wheels on both sides as well.

The fire truck was fun, but we were too late to get a ride in the cherry picker.

All the folks we talked with were nice and enthusiastic, for which I give them mad props as it was hot and everyone wanted to toot the horn or turn on the siren when they had a chance.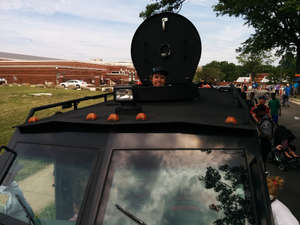 The nice guy from the pot hole repair crew was clearly into his job and being there and was happy to explain how hot the asphalt has to be and when they use which tamper to pack and flatten a patch.
And the sewer inspector knows our street and is convinced the sewer line was put down before the road was planned out because it's got this crazy angle…
Interesting and fun time for all.
(0) Comments -- permanent link
Edit this (owner only)
Jul 09, 2016
Fireworks!!!
last update: 07/09 @ 22:35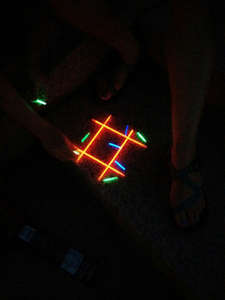 We decided to head up the steps of the Masonic Memorial (AKA: Castle Roberto) to catch the Alexandria Founder's Day fireworks.
It was a clear night, warm but not oppressive; perfect for summer fireworks.
Robert had this cool glow-in-the-dark tic-tac-toe set that he decided to bring along. It was just the thing to keep us entertained before the show.
There were also some Maryland communities shooting off fireworks that we could see across the river.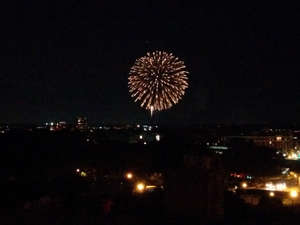 Alexandria put on a very nice show; our view was great.

Not as up close as being down at the park (as we done before), but not nearly as crowded either. There was plenty of room on the steps.
(0) Comments -- permanent link
Edit this (owner only)
Back from the beach
last update: 07/09 @ 14:55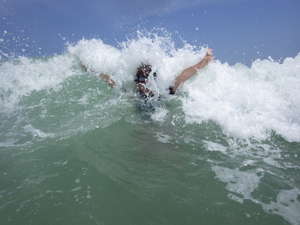 The shore break was pretty impressive at times. We got some boogie boarding in along with just jumping over, under and through the waves.
Robert did a lot of body surfing as well.
Robert also got on his sit-a-top kayak and had fun in the waves and one really excellent surf. The shore break, though, was tough.
Not to be outdone, Sarah brought her new toy: her inflatable Stand Up Paddle board. Which she really enjoyed (and on which she took Robert for a couple rides).
It was pretty cool how smooth it looked just past the shore break. But there were rollers out there to remind you you were in the water.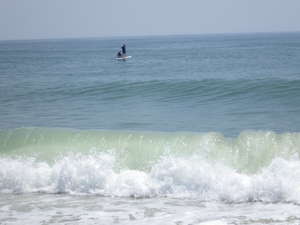 (0) Comments -- permanent link
Edit this (owner only)
July 4th Beach Trip
last update: 07/09 @ 14:55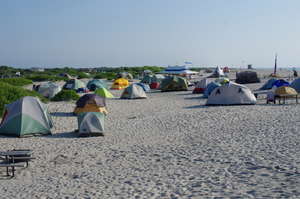 Our annual beach trip to Assategue was another fun one.

But this year the heat got to us and we left early. It was just too hard to sleep with the temperature staying as high as it was.

On our way home Friday, we passed a time/temperature sign saying it was an even 100 degrees. While the beach may have been cooler, it was not a whole lot cooler.

That's our pair of tents in the foreground — note the lack of air conditioning.

We do enjoy the company and the waves, though.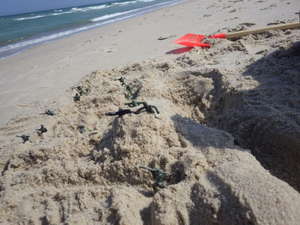 And the sand, did I mention we enjoy the sand too? Best place for building castles.
This year, Robert was digging on the beach and stumbled onto this cache of soldiers. They were in pretty good shape so we don't think they've been around too long.
They quickly turned the castles into forts.
But as is often the case, the water eventually overtakes the sand castle/fort.
Then there is nothing left to do but get out into the water…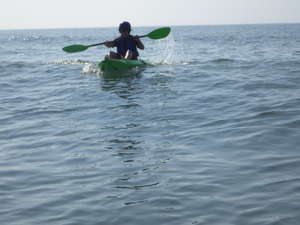 (0) Comments -- permanent link
Edit this (owner only)
Jul 02, 2016
Addition to the fleet
last update: 07/02 @ 17:58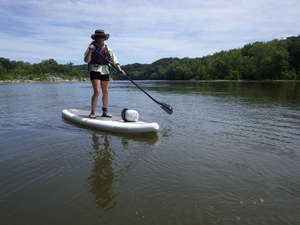 Sarah has been looking to get a SUP (Stand Uo Paddleboard) for a while now. She need look no more.

We took it out to Angler's Inn on the Potomac today and she had a ball. We would have made it to the Virginia Chute, but there was a snake sunning himself on a key rock.

The Maryland side was fun.

We'll be taking this to the beach next week :)
The question at the beach will be who gets to play with it the most.
(0) Comments -- permanent link
Edit this (owner only)
---
Add new entry (owner only)