---
Other parts of the site:
Search the blog:
Archive:
Pick a Random Month
Full Blog Archive
(This is all the blog posts in cronological order, rebuilt every night so may be up to 24 hours out of date. It's also a big file with lots of graphics; please be patient.)
Jun 14, 2018
One more time…
last update: 06/14 @ 22:49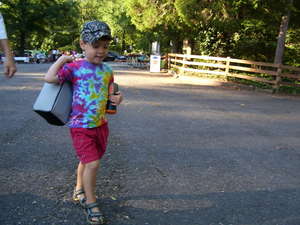 Bookends to Robert's time at Burgundy Farm.
The morning of the first day, walking across the blacktop (now the Campus Commons) on the way to Junior Kindergarten.
And sitting on the outdoor stage (part of the new Campus Commons and not from that first day photo) after graduation (and before the Caps won the Stanley cup).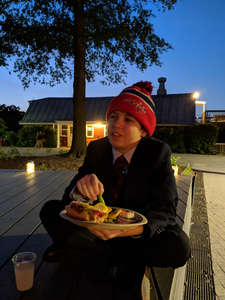 (0) Comments -- permanent link
Edit this (owner only)
Jun 08, 2018
The Future is so Bright…
last update: 06/08 @ 09:15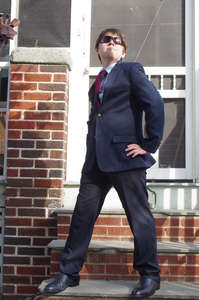 … Our newly minted High Schooler has to wear shades.

It's been quite a journey; thank you Sally for the Burgundy recommendation. It was a good fit for Robert.

Here's a look back: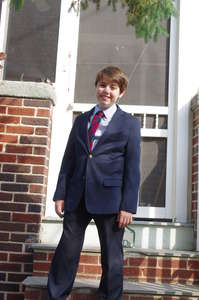 I'll gather those all together over the weekend to make it easier to see.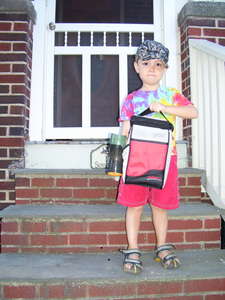 (0) Comments -- permanent link
Edit this (owner only)
Jun 07, 2018
An End to an Era
last update: 06/07 @ 23:44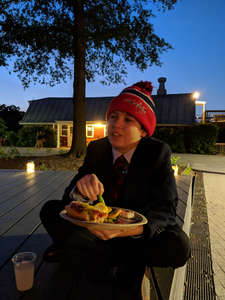 Robert's post-graduation look. The ceremony (designed and organized by the class of 2018) was great!!!

And they happened to have graduation on a Stanley Cup game day with the Washington Capitals in the game.

Better still, as a graduation gift to the class of 2018: The Caps won the Stanley Cup!
(0) Comments -- permanent link
Edit this (owner only)
Jun 06, 2018
The new kitchen!
last update: 06/06 @ 19:11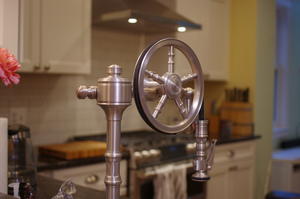 Really, we can't say it's done. But the contractor's work is almost complete. We have some more work to but, but we're back home and loving it.

More photos in the personal section. And probably a few more to add there over time…
(0) Comments -- permanent link
Edit this (owner only)
---
Add new entry (owner only)
The posts on this page will slowly roll off as new ones are added to the top. The "permanent link&quot links above will take you to one post's permanent address; that should not change or disappear. You can also build up a link to see any month's postings by adding the four digit year, a slash, the two digit month and a trailing slash to the the main www.kayakero.net/news/blosxom URL. Like this:
/news/blosxom/2004/08/. (You can go down to the day level if you like.)
Only the site owners can edit this page (and all attempts to do so are logged); however anyone is welcome to add a comment using the "comments" link below each posting.