---
Other parts of the site:
Search the blog:
Archive:
Pick a Random Month
Full Blog Archive
(This is all the blog posts in cronological order, rebuilt every night so may be up to 24 hours out of date. It's also a big file with lots of graphics; please be patient.)
Oct 30, 2013
Pumpkins Put to Good Use
last update: 10/30 @ 22:28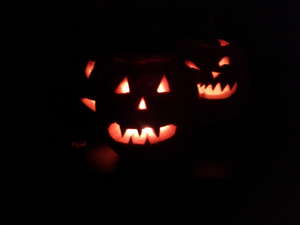 We put the pumpkins we picked up Sunday to good use. We even gave them a test (and an even better test when we lost power for about an hour tonight).
(0) Comments -- permanent link
Edit this (owner only)
Oct 27, 2013
Pumpkins
last update: 10/27 @ 21:41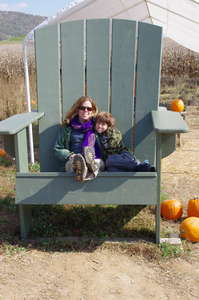 On our way back home today, we stopped off to pick up a couple friends for the presidential present pumpkin.
It's like this… As Robert is president of the West Virginia campus (having one in the election last year), we was called upon to act presidential and help heal the (completely artificial divide) and avoid a shutdown of that campus. One of the staff there wrote great speech; Robert rehearsed it and delivered it well during the S'mores course after dinner last night. For being a good sport, he was awarded the one pumpkin that grew on the campus this past year.
So we stopped to pick up a couple more.
Robert's choice was clearly a winner. Now will manage to carve three pumpkins before Halloween?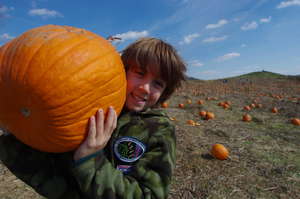 (0) Comments -- permanent link
Edit this (owner only)
Quick West Virginia trip
last update: 10/27 @ 21:34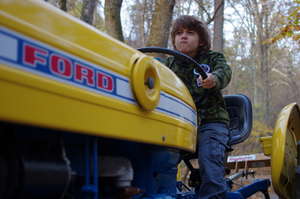 As we closed up the West Virginia campus, Robert took a spin on the tractor. Not yet with the motor running; maybe next year…
(0) Comments -- permanent link
Edit this (owner only)
Oct 20, 2013
It's been a busy time…
last update: 10/20 @ 18:01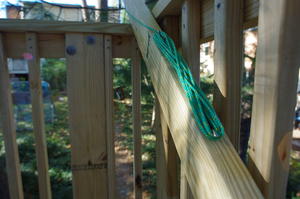 … Robert and his class had their fall trip to the West Virginia campus and we've taken advantage of the great fall weather for a back yard project. If you don't know, try to guess from this picture — there are lots more where that came from.
(0) Comments -- permanent link
Edit this (owner only)
---
Add new entry (owner only)
The posts on this page will slowly roll off as new ones are added to the top. The "permanent link&quot links above will take you to one post's permanent address; that should not change or disappear. You can also build up a link to see any month's postings by adding the four digit year, a slash, the two digit month and a trailing slash to the the main www.kayakero.net/news/blosxom URL. Like this:
/news/blosxom/2004/08/. (You can go down to the day level if you like.)
Only the site owners can edit this page (and all attempts to do so are logged); however anyone is welcome to add a comment using the "comments" link below each posting.