---
Other parts of the site:
Search the blog:
Archive:
Pick a Random Month
Full Blog Archive
(This is all the blog posts in cronological order, rebuilt every night so may be up to 24 hours out of date. It's also a big file with lots of graphics; please be patient.)
Aug 31, 2016
Kickstarter
last update: 08/31 @ 21:31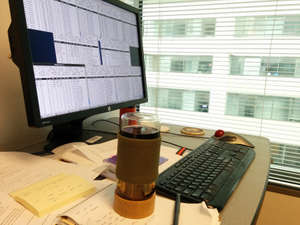 Just for kicks (so to speak) I signed up for this kickstarter when a co-worker pointed it out. My Imbue Tea Infuser took a bit longer than expected to get funded, final design completed, manufactured and shipped. But it showed up on my doorstep yesterday and now it's comfy in my office. Seems to work well so far.
(0) Comments -- permanent link
Edit this (owner only)
Aug 28, 2016
Potomac
last update: 08/28 @ 22:06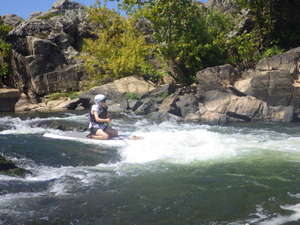 We took advantage of the weather and headed out to Angler's Inn again. This time Robert paddled his sit-on-top and Sarah got her SUP mostly to herself. With the water level a bit lower, we carried over the rocks to run the Maryland chute before crossing over to the Virginia side. And, or course, we had to check out golf ball island.
(0) Comments -- permanent link
Edit this (owner only)
Aug 13, 2016
Warm!!!
last update: 08/13 @ 15:00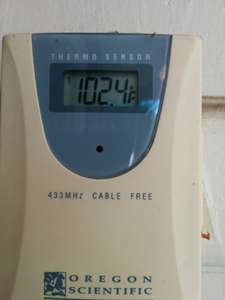 It's hot and Steamy out there: heat index 124, according to one local weather-ista (with a note that it may be overly hyper-local). We're staying inside.
(0) Comments -- permanent link
Edit this (owner only)
---
Add new entry (owner only)
The posts on this page will slowly roll off as new ones are added to the top. The "permanent link&quot links above will take you to one post's permanent address; that should not change or disappear. You can also build up a link to see any month's postings by adding the four digit year, a slash, the two digit month and a trailing slash to the the main www.kayakero.net/news/blosxom URL. Like this:
/news/blosxom/2004/08/. (You can go down to the day level if you like.)
Only the site owners can edit this page (and all attempts to do so are logged); however anyone is welcome to add a comment using the "comments" link below each posting.