---
Other parts of the site:
Search the blog:
Archive:
Pick a Random Month
Full Blog Archive
(This is all the blog posts in cronological order, rebuilt every night so may be up to 24 hours out of date. It's also a big file with lots of graphics; please be patient.)
Aug 28, 2021
Hot day on the river
last update: 08/28 @ 22:12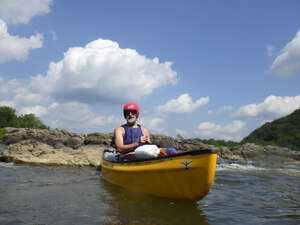 The thermometer in the car said 93 as I headed to Angler's Inn. It was hot in sun but the water felt good (I had to rinse an ant colony out of my boat so that was a great excuse to just stand in the water for a few minutes).
Pretty day, but hot. I read in the paper over half the days in August have been above 90 and today was one more.
Robert, back in school, was doing homework. Sarah, after a busy week, was enjoying her book.
(0) Comments -- permanent link
Edit this (owner only)
Aug 24, 2021
First Day of School!!!
last update: 08/24 @ 21:58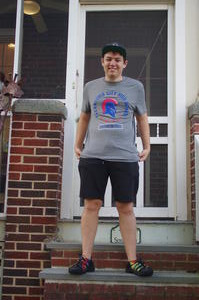 Robert started his senior year today!!!
Crazy how time flies (and how kids grow).
We're really looking forward to in-person, full-time school for his senior year. Last year was just too crazy…
You can tell by the smile that Robert was ready to get back in school and see his friends in-person; it's been too long.
I expect we'll all be holding our breath as the Delta variant of Covid-19 is slamming the city, country and world. At least for Alexandria, the 7 day rolling average of new cases does not seem to be going up as fast as it was last fall and winter.
Here's the traditional look back:
(0) Comments -- permanent link
Edit this (owner only)
Quick trip to Pittsburgh
last update: 08/24 @ 21:45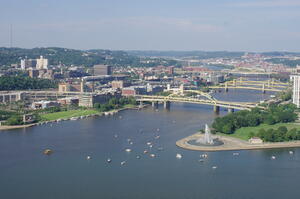 We took a quick trip up to Pittsburgh to look at Carnegie Mellon and escape the DC heat for the weekend. There's a reason it's called the City of Bridges.

A few more photos in the vacation section.
(1) Comments -- permanent link
Edit this (owner only)
Aug 08, 2021
Another beautiful day
last update: 08/08 @ 22:53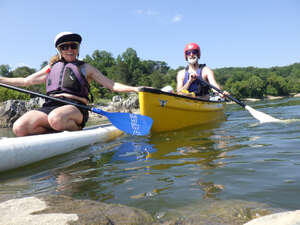 Sarah and I got back to Angler's Inn this afternoon. Robert is getting over a summer cold and napped most of the afternoon away. We'll get him back out before schoot starts.
(0) Comments -- permanent link
Edit this (owner only)
Aug 01, 2021
Please excuse the typos…
last update: 08/01 @ 14:30

… guest editor at work.
Er, guest editor at rest.
(0) Comments -- permanent link
Edit this (owner only)
The collection
last update: 08/01 @ 14:26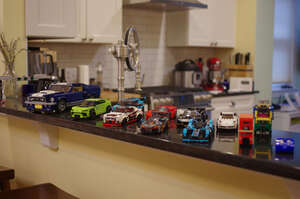 Or, the collection as of now…
Most are Robert's but there are a couple snuck in that Sarah or I built.
Robert felt it would be best to leave off the London bus and tuktuk, but I felt it adds to the variety.
Not all this year, but mostly from this year. The mustang at the back is clearly most impressive.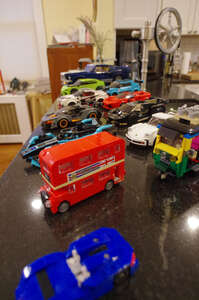 Perhaps some ideas for Christmas…
(0) Comments -- permanent link
Edit this (owner only)
---
Add new entry (owner only)
The posts on this page will slowly roll off as new ones are added to the top. The "permanent link&quot links above will take you to one post's permanent address; that should not change or disappear. You can also build up a link to see any month's postings by adding the four digit year, a slash, the two digit month and a trailing slash to the the main www.kayakero.net/news/blosxom URL. Like this:
/news/blosxom/2004/08/. (You can go down to the day level if you like.)
Only the site owners can edit this page (and all attempts to do so are logged); however anyone is welcome to add a comment using the "comments" link below each posting.