---
Other parts of the site:
Search the blog:
Archive:
Pick a Random Month
Full Blog Archive
(This is all the blog posts in cronological order, rebuilt every night so may be up to 24 hours out of date. It's also a big file with lots of graphics; please be patient.)
Sep 20, 2018
Volleyball!!!
last update: 09/20 @ 23:10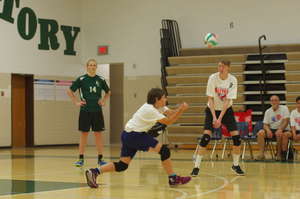 Robert joined the boys volleyball club at school. They are hoping it will become a formal team in a couple years. The Titans played well (especially considering they only managed one practice before their game).
(1) Comments -- permanent link
Edit this (owner only)
Sep 19, 2018
Now with furniture…
last update: 09/19 @ 23:21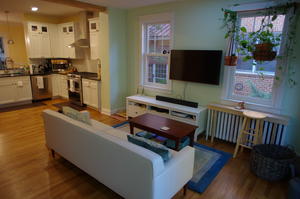 Our couch came in a couple weeks ago. And now the remodel/addition is pretty much complete. Maybe another chair; maybe a new dining room table. Both to come later.
We're enjoying being back, being comfortable and feeling settled. Come visit!
(0) Comments -- permanent link
Edit this (owner only)
Sep 15, 2018
Happy Father's Day!!!
last update: 09/15 @ 00:10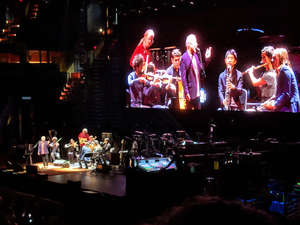 Sarah and Robert got us tickets to see Paul Simon.
He put on great show.
Sarah was dubious about any updates to his standards; I thought they were great. If you get the chance, GO — this may really be his last tour. And if you applaud a lot, you too may get three encores.
I hope to be having as much fun when I'm 70+.
Thank you to Sarah and Robert for a great Father's day gift!
(0) Comments -- permanent link
Edit this (owner only)
Sep 04, 2018
High Schooler!!!
last update: 09/04 @ 18:20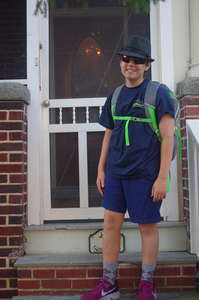 Robert is a high schooler now. He reports that day one was not the best — I think that's not uncommon. TC is much bigger than his prior school. And this is the first new school since junior kindergarten — that's impressive to me.
Here's the traditional look back:
(0) Comments -- permanent link
Edit this (owner only)
Sep 03, 2018
Fun and Learning
last update: 09/03 @ 12:19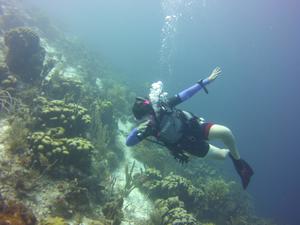 We're back from a great trip to Bonaire.

There was time to practice underwater dabs — Robert clearly has this perfected now. See lots of cool things, enjoy a break from DC's heat wave (it was cooler and more comfortable in the tropics) and just chillax.

And then Robert decided he was really interested in learning more skills and giving back to the diving community. So he signed up for the Coral Restoration Diver class and helped with bringing the coral back to the reef.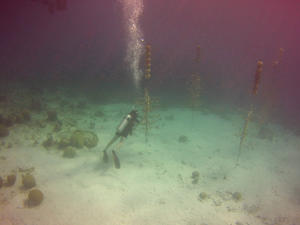 Many more photos from the last week in the vacations section.
(0) Comments -- permanent link
Edit this (owner only)
---
Add new entry (owner only)
The posts on this page will slowly roll off as new ones are added to the top. The "permanent link&quot links above will take you to one post's permanent address; that should not change or disappear. You can also build up a link to see any month's postings by adding the four digit year, a slash, the two digit month and a trailing slash to the the main www.kayakero.net/news/blosxom URL. Like this:
/news/blosxom/2004/08/. (You can go down to the day level if you like.)
Only the site owners can edit this page (and all attempts to do so are logged); however anyone is welcome to add a comment using the "comments" link below each posting.