Jun 22, 2012
New favorite haunt:
last update: 06/22 @ 20:01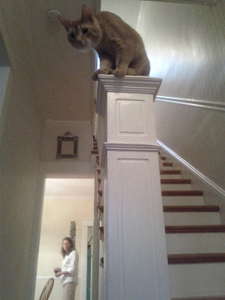 Sarah says it's my fault because I put him up there one time. But I think Panzer would have figured out he could jump up at some point. Now he seems to be waiting there for us to get home — I think he likes leering down on all his imagined minions…
(0) Comments -- permanent link
Edit this (owner only)
Jun 17, 2012
Happy Father's Day
last update: 06/17 @ 21:36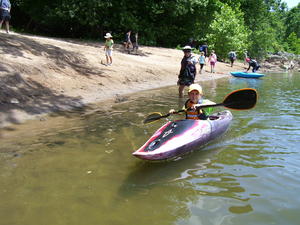 The weather was perfect again. This time Sarah was able to come to the river too. And that meant Robert had a chance to try out her kayak.
It's still a little big for him but we may have a line on boat more his size. He reports one of his teachers has an outgrown kids Jackson kayak that she might be willing to pass along to Robert.
He's starting to look like that might be a good thing — though he did ask, as all new kayakers do, how to keep the boat going straight?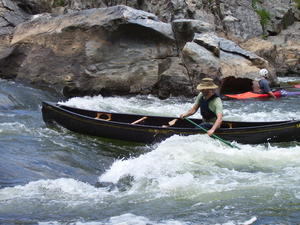 I had a chance to see how stable the canoe is when surfing, pretty impressive actually — though the Virginia Chute is very forgiving. I was able to sit on the wave a couple times with my paddle out of the water.

Sitting back in the back so the bow is even higher up, I was able to get a little bit of blast; which was fun.

I didn't have any luck talking Robert into joining me on the wave, but he did enjoy swimming through the rapid several times — with his goggles on, of course.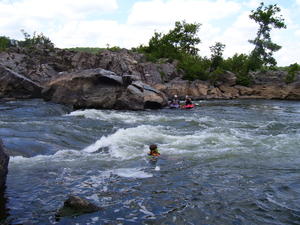 He's gotten really comfortable there and was fine going by himself — though I did join him once or twice — he can get further into the rapid if I give him a gentle toss :)

I wonder if we'll start creeping up the shore and swimming through the top wave from above instead of just jumping out from the eddy line — a careful, horizontal jump, there are rocks in there.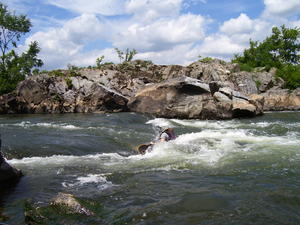 And Sarah had a chance to enjoy surfing as well. It is a fun spot. And did I mention that the weather was perfect (and the parking gods smiled again — there was a place to leave the car in the lower lot).

All in all, a great Father's day!

Thank you family!
(0) Comments -- permanent link
Edit this (owner only)
Jun 15, 2012
Ships and Planes in Baltimore
last update: 06/15 @ 22:05

After a mellow morning, Robert and I headed up to Baltimore for the Sailabration celebrating the 200th anniversary of the War of 1812. We wound down with a tour through the USS Torsk, a WWII era submarine. More photos in the Vacations section.
(0) Comments -- permanent link
Edit this (owner only)
Legos winding down
last update: 06/15 @ 22:00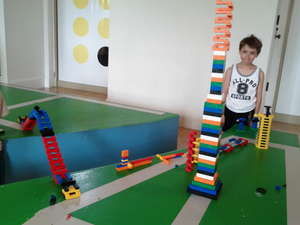 Robert and I hung out for a while in the Lego room at the National Building Museum between taking Zip Drive to the vet and our eyes to the ophthalmologist yesterday. I don't think they will be extending it again so we'll have to say goodbye to the excellent Lego room in September.
(0) Comments -- permanent link
Edit this (owner only)
Jun 11, 2012
School's Out
last update: 06/11 @ 21:18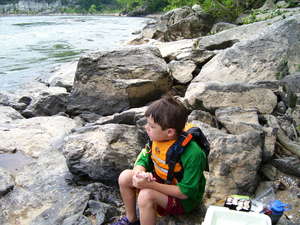 So Robert and I headed to the Potomac to celebrate. I get to take the week off before the "real" camps start up (Sarah has to work); Robert and I are just looking for things to do.
It was not all swimming in the rapids; we did paddle some. Then we had a little lunch — you have to be energized before swimming in the current.
Then we played in the Virginia Chute for a while. We even swam/ferried across to the other side and back — that was more work than I expected.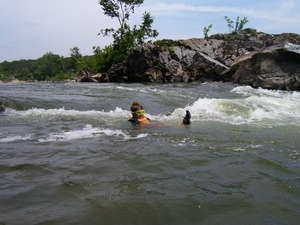 We took a little break on the island before our return trip.

After we were well cooled off, we did some sand castle building down where Difficult Run comes into the river. And that up with two runs of the Maryland side after sliding the canoe up and over the rocks next to the drop.

Finally, we found a sandy beach and some rocks to climb on on the way back to the car. With all that sand, Robert had one more swim to rinse off before getting hauled into the canoe.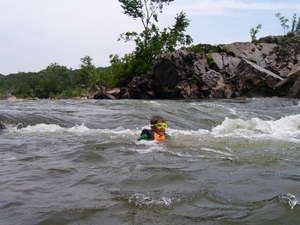 All in all, a great way to start the summer!
(1) Comments -- permanent link
Edit this (owner only)
Jun 10, 2012
Last Baseball Game
last update: 06/10 @ 13:27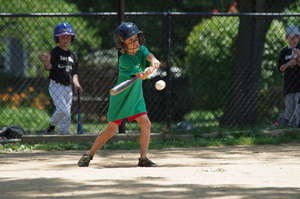 Robert played his last baseball game of the season for the Hillcats yesterday. I think coach JT did a really great job with the kids this year. They were hitting well and making some great plays.
(0) Comments -- permanent link
Edit this (owner only)
Jun 06, 2012
Kitchen Sink Whitewater
last update: 06/06 @ 21:18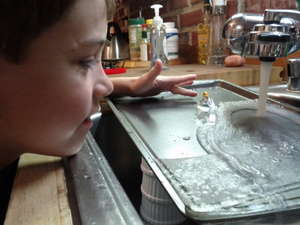 Robert just announced that he wanted to play in the sink when he got home from work. I said it was very important to make sure all the water stayed in the sink.
When I came back, he had this whitewater course set up for his intrepid Lego boater! Maybe we'll take the canoe out next week between school and camp…
(0) Comments -- permanent link
Edit this (owner only)
Jun 01, 2012
Easy come, easy go
last update: 06/01 @ 21:01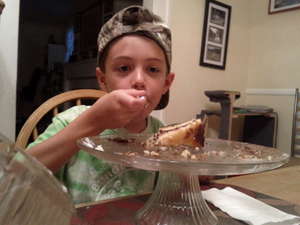 Robert finishing off the last of the chocolate cake. We still have a slice or two of carrot cake (thank you Susan, for passing along the recipe). The carrot cake frosting is full of dairy and so still off limits to Robert, and he says the carrot cake is too nutty for him — just as well.
Oh, the hat is his light hat (LED flash light built in); we had some impressive thunderstorms and expected the power to go out at any moment.
(0) Comments -- permanent link
Edit this (owner only)
---
Add new entry (owner only)