---
Other parts of the site:
Search the blog:
Archive:
Pick a Random Month
Full Blog Archive
(This is all the blog posts in cronological order, rebuilt every night so may be up to 24 hours out of date. It's also a big file with lots of graphics; please be patient.)
Mar 30, 2019
Spring Weather!
last update: 03/30 @ 17:37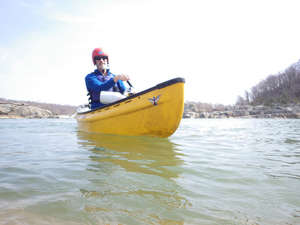 Spring has sprung!
The weather was great for getting back on the river. Angler's Inn parking lot (and the road leading to the parking log) was packed. But just as I unloaded the boat, someone was leaving and I was able to pop into their spot.
The water is still pretty cold, but the blue sky and warm air made up for it.
If the river was lower, that would be golf ball island behind me.
(0) Comments -- permanent link
Edit this (owner only)
Mar 24, 2019
Bind Boys of Alabama
last update: 03/24 @ 23:02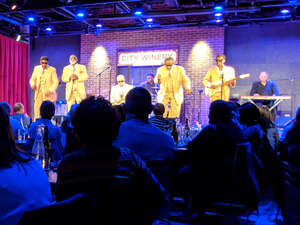 They put on a great show!

We saw them at City Winery, a little off the beaten path for us (not as convenient as the Birchemere) but well worth the trip.

Most of the set was off their new CD (which we have now, of course), Almost Home.

It was really a great show. Extra bonus, we got to meet up with Kelly and share dinner and a couple glasses of wine.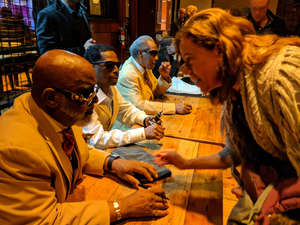 Sarah saying thank you after the show. (And after getting to dance with Jimmy Carter when he came out into the audience).
If you get the chance, go see them.
(0) Comments -- permanent link
Edit this (owner only)
Mar 17, 2019
Second Place!!!
last update: 03/17 @ 20:36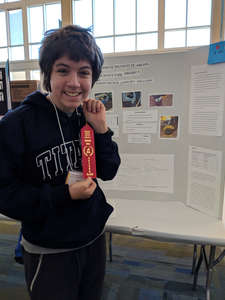 Robert brought home a second place ribbon!!!

It was a very nice awards ceremony and TC was well represented.

Robert's second was the best of his group.

We'll see if science fair is on tap for next year, and if so, do we get to use more of the argon we still have under to porch?
(0) Comments -- permanent link
Edit this (owner only)
Mar 16, 2019
The next step
last update: 03/16 @ 18:55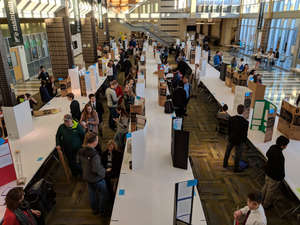 Robert took his science fair project to the Northern Virginia regional competition today.
He's been through the TC Williams science fair and moved on the all Alexandria science fair. We'll find out tomorrow if he moves beyond the regional (I think state is next).
All based on the idea that argon will help a wetsuit insulate longer than room air. (Spoiler alert: it will.)
I posted a picture of the setup in December.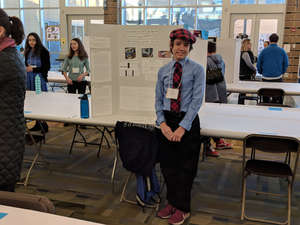 Thank you MIT and scuba diving for the idea. (I guess the navy gets some credit too: they are hoping to keep divers comfortable longer in the water.)
(0) Comments -- permanent link
Edit this (owner only)
Mar 10, 2019
Happy Birthday Yuri!!!
last update: 03/10 @ 19:52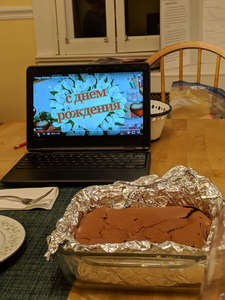 Thanks to Twitter cluing us in, we celebrated Yuri Gargarin's birthday last night with a bit of cake and Happy Birthday in Russian.

Always good to have an excuse for cake, and when the excuse is tied to space exploration, that's even better!

Happy Birthday, Yuri, "Let's go!!!"
(0) Comments -- permanent link
Edit this (owner only)
Mar 05, 2019
Still doing very well…
last update: 03/05 @ 19:30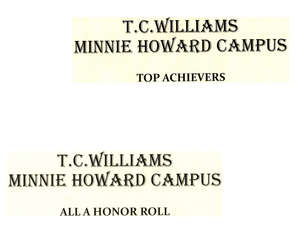 … Check this out: two awards this time around: Top Achiever and All A Honor Roll.
His parents could not be more proud of how seriously he's taking his high school studies and how well that shows.
(0) Comments -- permanent link
Edit this (owner only)
---
Add new entry (owner only)
The posts on this page will slowly roll off as new ones are added to the top. The "permanent link&quot links above will take you to one post's permanent address; that should not change or disappear. You can also build up a link to see any month's postings by adding the four digit year, a slash, the two digit month and a trailing slash to the the main www.kayakero.net/news/blosxom URL. Like this:
/news/blosxom/2004/08/. (You can go down to the day level if you like.)
Only the site owners can edit this page (and all attempts to do so are logged); however anyone is welcome to add a comment using the "comments" link below each posting.