---
Other parts of the site:
Search the blog:
Archive:
Pick a Random Month
Full Blog Archive
(This is all the blog posts in cronological order, rebuilt every night so may be up to 24 hours out of date. It's also a big file with lots of graphics; please be patient.)
Aug 30, 2018
Goofing Off
last update: 08/30 @ 22:28

Robert has always wanted to do a backflip.

It's pretty easy and cool while you're diving.

As long as you keep track of where you are and where other things are.

Which he did.

We're heading back shortly and should have a few more photos to share.
(0) Comments -- permanent link
Edit this (owner only)
Aug 24, 2018
A Tale of Two Weathers
last update: 08/24 @ 16:52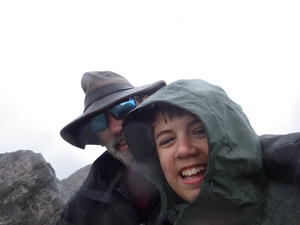 What a difference a day makes!

Robert and I had a free week and so we drove down to Grayson Highlands State Park to do some camping and hiking.

We had a lot of fun and several good hikes. But we would have liked the weather to have been more like Thursday than Friday.

Many more photos in the vacations section.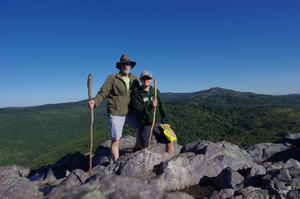 (0) Comments -- permanent link
Edit this (owner only)
Aug 11, 2018
Stalingrad
last update: 08/11 @ 10:14

Robert has been in a Soldiers and Dioramas camp about Stalingrad at the Smithsonian the past week. He's been doing these for a couple years now and really enjoying them. Next year maybe as a CIT.
The Smithsonian had a lecture on the battle of Stalingrad yesterday evening.
After the lecture, guests were invited to swing by the diorama room to check out the diorama Al (the head counselor for S&D) had set up, with help from his students.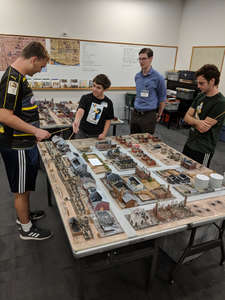 It turned out that a couple of the guests wanted to game out the battle and so Al and co-counselor Taliesin (in the blue shirt) let Robert be game master for a few turns (before the guards started to kick us out).
(0) Comments -- permanent link
Edit this (owner only)
---
Add new entry (owner only)
The posts on this page will slowly roll off as new ones are added to the top. The "permanent link&quot links above will take you to one post's permanent address; that should not change or disappear. You can also build up a link to see any month's postings by adding the four digit year, a slash, the two digit month and a trailing slash to the the main www.kayakero.net/news/blosxom URL. Like this:
/news/blosxom/2004/08/. (You can go down to the day level if you like.)
Only the site owners can edit this page (and all attempts to do so are logged); however anyone is welcome to add a comment using the "comments" link below each posting.