Giving Thanks
last update: 11/29 @ 18:39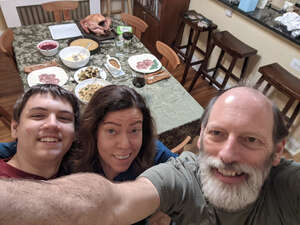 This Cornoavirus year, I'm thankful for a happy, healthy family. Our nuclear family is doing fine; school and work are generally treating us well.
Our extended family is almost all well; some troubling news from the west coast. But overall, we're doing very well.
Thankful for a lovely meal, with contributions from each of us. I am quite fond of Robert's cornbread. And the Turkey Sarah pulled off is great!.
(Present tense because with just the three of us, there were plenty of Thanksgiving dinner leftovers.)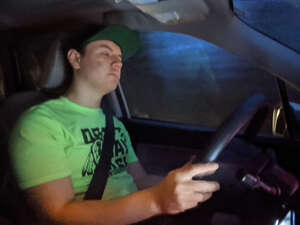 Thankful to see Robert fully licensed (provisional) as a driver. He and I took a final check out drive together on Friday to complete a program with our insurance company to give us a small break on teenage boy car insurance rates.
He's cautious and aware and will be fine on his own. But we're not getting the WRX STI rally race Subaru…
And thankful for a beautiful set of vacation days. Robert was biking on the mountian bike trail, Sarah getting her five mile walk around town and I was having fun mostly staying warm enough on the river.
Now if we can get that vaccine out and stamp out this virus, we'll have a really great 2021!