Back to News and Updates
Other parts of the site:
Search the blog:
Archive:
Pick a Random Month
Full Blog Archive
(This is all the blog posts in cronological order, rebuilt every night so may be up to 24 hours out of date. It's also a big file with lots of graphics; please be patient.)
Sun, 01 Nov 2020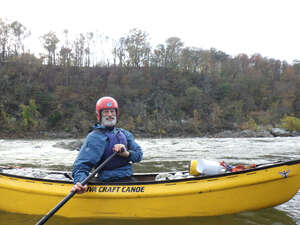 It started out gray and rainy this morning.
But the the rains moved on out and the afternoon was actually quite nice. Better than it looks in the photo. There was starting to be some blue patches in the sky.
Nice to be able to get on the river today and stop looking at the news.
comments...
trackback (explanation)
TrackBack ping me at:
https://www.kayakero.net/news/blosxom/file_160428393022006.trackback
Back to News and Updates