Sun, 17 Mar 2019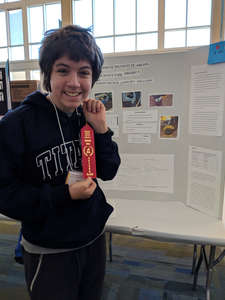 Robert brought home a second place ribbon!!!

It was a very nice awards ceremony and TC was well represented.

Robert's second was the best of his group.

We'll see if science fair is on tap for next year, and if so, do we get to use more of the argon we still have under to porch?
---
edit this blog...
HTML hints
Back to the Blog