Back to News and Updates
Other parts of the site:
Search the blog:
Archive:
Full Blog Archive
(This is all the blog posts in cronological order, rebuilt every night so may be up to 24 hours out of date. It's also a big file with lots of graphics; please be patient.)
Wed, 06 Jun 2018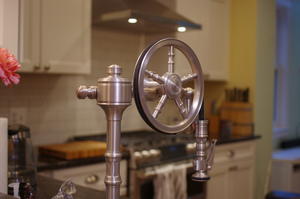 Really, we can't say it's done. But the contractor's work is almost complete. We have some more work to but, but we're back home and loving it.
More photos in the personal section. And probably a few more to add there over time…
comments...
trackback (explanation)
TrackBack ping me at:
https://www.kayakero.net/news/blosxom/file_1528326510580.trackback
Back to News and Updates