Back to News and Updates
Other parts of the site:
Search the blog:
Archive:
Pick a Random Month
Full Blog Archive
(This is all the blog posts in cronological order, rebuilt every night so may be up to 24 hours out of date. It's also a big file with lots of graphics; please be patient.)
Wed, 30 Aug 2023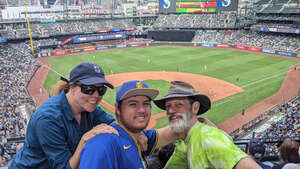 Typical Seattle weather, according to Robert.
Sarah and I were less convinced as it was cool and rainy when we go here.
But today has been pretty splendid.
And Robert got us tickets in a great spot.
Seattle was in the lead in the league, then in a three-way tie.
Their win today helped…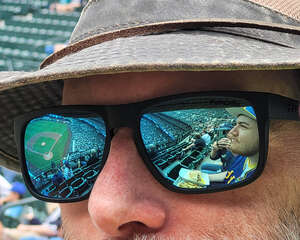 Sarah got this fantastic shot of the action.
And then I got lucky: I thought I needed a shot to post here.
And wanted to show off the sunny field — it did shift a lot between cloudy and sunny, but the roof stayed open the whole time.
Look closely: the Mariners are stealing second and third.
I'll have to post the full size image too (later)…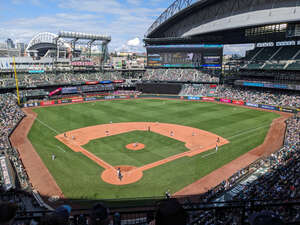 comments...
trackback (explanation)
TrackBack ping me at:
https://www.kayakero.net/news/blosxom/file_169344030221493.trackback
Back to News and Updates