Back to News and Updates
Other parts of the site:
Search the blog:
Archive:
Pick a Random Month
Full Blog Archive
(This is all the blog posts in cronological order, rebuilt every night so may be up to 24 hours out of date. It's also a big file with lots of graphics; please be patient.)
Sun, 04 Sep 2022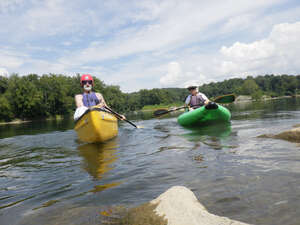 With Robert settling in to his new routine, Sarah and I headed to the Potomac this afternoon.
It's been a while since we've run Anglers to Lock 10.
This time, with two cars, no need to wave down a taxi or Lyft for the shuttle.
That helped to make sure I had my paddle this time.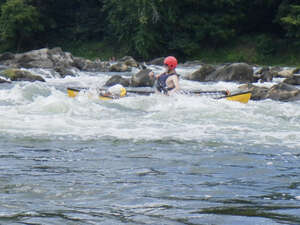 The water level was a bit low.
But we still had a fun time on the river out on a pretty day.
It was fun to see what we could see at low water.
And I have to confess to missing a brace at the end of Yellow Falls.
But I went back out play there. Thank you SZap for the excelleng photo.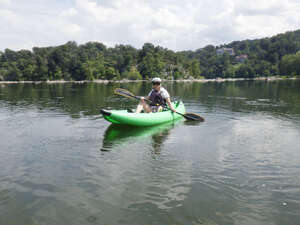 I expect we'll do more of this with Covid fading and Rober doing his own thing on the other coast.
comments...
trackback (explanation)
TrackBack ping me at:
https://www.kayakero.net/news/blosxom/file_166234228919964.trackback
Back to News and Updates