Back to News and Updates
Other parts of the site:
Search the blog:
Archive:
Pick a Random Month
Full Blog Archive
(This is all the blog posts in cronological order, rebuilt every night so may be up to 24 hours out of date. It's also a big file with lots of graphics; please be patient.)
Sat, 26 Dec 2020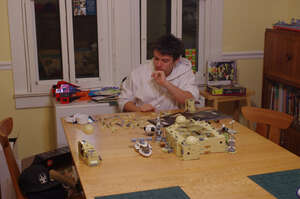 Notice how dark it is outside.
We thought we might watch Wonder Woman after dinner.
But Mos Eisley took a good, long time to build.
Let's see if Robert comments on the hours invested.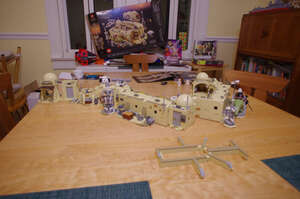 It does look really cool.
And will be in Robert's collection for a long time.
He even added some extra storm troopers to help out on patrols.
Serious parental win on getting this before they sold out — Thank You SZap!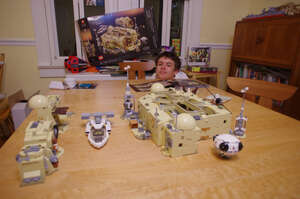 comments...
trackback (explanation)
TrackBack ping me at:
https://www.kayakero.net/news/blosxom/file_16089995532365.trackback
Back to News and Updates