Back to News and Updates
Other parts of the site:
Search the blog:
Archive:
Pick a Random Month
Full Blog Archive
(This is all the blog posts in cronological order, rebuilt every night so may be up to 24 hours out of date. It's also a big file with lots of graphics; please be patient.)
Fri, 25 Dec 2020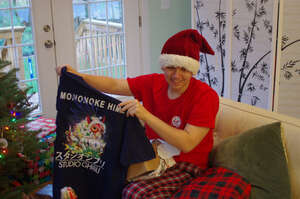 Robert didn't sleep in too late.
And with coffee and tea fortification, we started the great unwrapping.
We had a zoom chat with the Williams clan last night, but it's not at all the same as being there.
And we missed the Zapolsky clan around Thanksgiving. Definitely a different kind of year.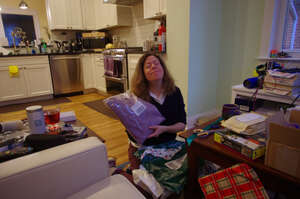 But, we had a lovely, morning this morning.
Tee shirts and sweaters…
Legos…
Cheese and charcuterie — and a lovely cheese board.
I don't think Panzer stayed under the tree the whole night, but who knows?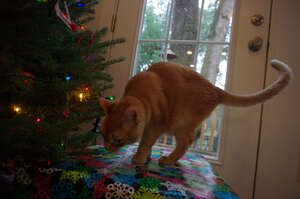 comments...
trackback (explanation)
TrackBack ping me at:
https://www.kayakero.net/news/blosxom/file_160891512512364.trackback
Back to News and Updates