Back to News and Updates
Other parts of the site:
Search the blog:
Archive:
Full Blog Archive
(This is all the blog posts in cronological order, rebuilt every night so may be up to 24 hours out of date. It's also a big file with lots of graphics; please be patient.)
Sat, 05 Sep 2020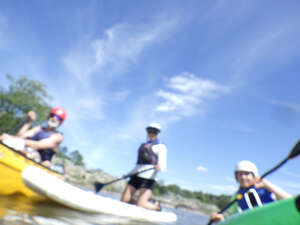 Another beautiful day on the river.
But the new camera is not yet used to us.
Or we're not used to it.
We'll see if the self-timer pictures get better over time.
This picture of Robert turned out well.
He's been having so much fun playing in the wave, surfing this one and a bit at Maryland and Virginia chutes, that he's talking about getting back into a hard boat to have more fun.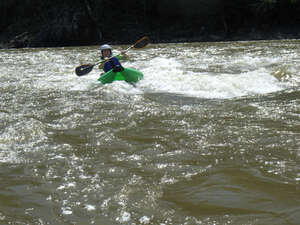 We may be back on the river tomorrow. Maybe the self-timer will work better then….
comments...
trackback (explanation)
TrackBack ping me at:
https://www.kayakero.net/news/blosxom/file_159935920018325.trackback
Back to News and Updates