Back to News and Updates
Other parts of the site:
Search the blog:
Archive:
Full Blog Archive
(This is all the blog posts in cronological order, rebuilt every night so may be up to 24 hours out of date. It's also a big file with lots of graphics; please be patient.)
Sun, 23 Aug 2020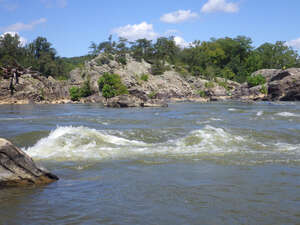 Sarah and Robert were taking care of some biking issues today while I grabbed the canoe to head back to Angler's Inn. Having an apartment with kayaks on the coast in Maine was great, but I really love some more current.
I flipped on the eddy line today and it felt good to be in the water on a hot day. After that, I was having a blast in both the Maryland and Virginia shoots.
Clearly the weather was very cooperative.
comments...
trackback (explanation)
TrackBack ping me at:
https://www.kayakero.net/news/blosxom/file_159823501829845.trackback
Back to News and Updates