Back to News and Updates
Other parts of the site:
Search the blog:
Archive:
Full Blog Archive
(This is all the blog posts in cronological order, rebuilt every night so may be up to 24 hours out of date. It's also a big file with lots of graphics; please be patient.)
Sun, 29 Dec 2019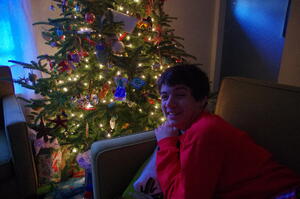 Robert was very patient waiting for the full family to gather in Decatur to open presents on Christmas. We enjoyed too brief a trip but took advantage of the time to catch up.
And play Catan.
And play Dominion.
And eat and drink lots.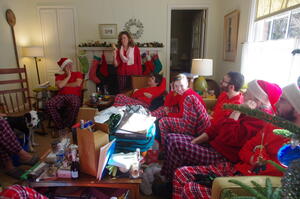 The cousins had their night out; we enjoyed a fantastic Christmas eve lasagna, and an outragous Christmas dinner with beef and all the trimmings topped off with a croquembouche. More photos in the vacations section.
comments...
trackback (explanation)
TrackBack ping me at:
https://www.kayakero.net/news/blosxom/file_15776542747799.trackback
Back to News and Updates