Back to News and Updates
Other parts of the site:
Search the blog:
Archive:
Full Blog Archive
(This is all the blog posts in cronological order, rebuilt every night so may be up to 24 hours out of date. It's also a big file with lots of graphics; please be patient.)
Sat, 11 May 2019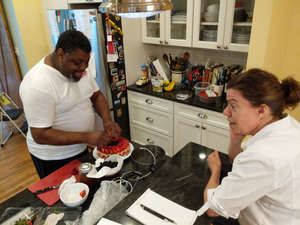 And he brought desert!!!
One of Sarah's college friends is visiting from Boston.
Life could be lots worse than having pastry chef friends :)
We had a great dinner at Kith/Kin last night and it looks like we'll have a fabulous desert tonight!
Dinner should start to smell really good shortly as the pork shoulder starts to heat up…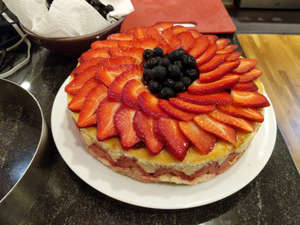 comments...
trackback (explanation)
TrackBack ping me at:
https://www.kayakero.net/news/blosxom/file_155758722429882.trackback
Back to News and Updates