Mon, 02 Jan 2023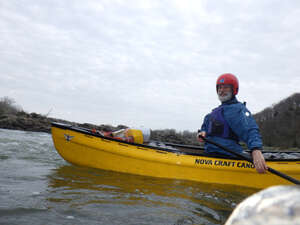 It was nicely warm — air at least — today and I managed to get out on the Potomac to start the year off well.
It was interesting to feel the warm breeze when it came from above and the cool breeze when it came across the river.
Let's see how many months in 2023 I can keep this up?
According to the blog, I missed a couple months last year…
---
edit this blog...
HTML hints
Back to the Blog