Mon, 14 Aug 2023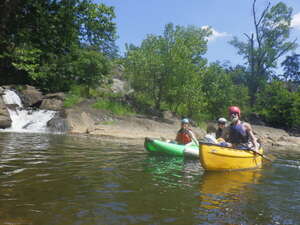 Pocket said she'd like to join us on the river this summer. It's taken until now for both Sarah and I to feel healthy — pesky summer cold.
So we paddled up to my new favorite selfie spot — but that rock ledge needs to be more level…
Our heron was further downstream for this trip.
---
edit this blog...
HTML hints
Back to the Blog