Sat, 11 Mar 2023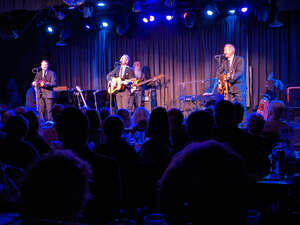 Sarah arranged for Lyle Lovett (and his acoustic band) tickets for the Birchmere last week. While Lyle had a bit of cold, the band was great and it was an excellent show.
Happy engagement anniversary to us :)
It's great to have the Birchmere so close by; we're looking forward to Graham Nash next month.
---
edit this blog...
HTML hints
Back to the Blog