Sat, 17 Dec 2022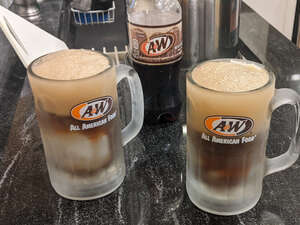 Robert gave me a perfect present this year: A&W Root Beer mugs.
He even picked up some ice cream so we chould have root beer floats in them.
Absolutely perfect! Great flavor treat from the past.
And photo by Robert, I was too focused on tasting it to think about taking a picture.
---
edit this blog...
HTML hints
Back to the Blog