Wed, 28 Sep 2022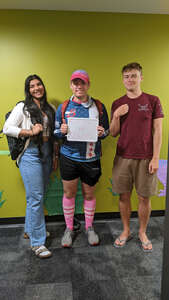 Robert is keeping alive the first day of school photo tradition!
While he's been at UW for a bit over a month now, most of that was the early fall start program designed to help ease freshman into campus life (especially though moving to Seattle for school).
That program is over and today was the first day of regular classes!
We're holding our breath to hear how it went. And curious to see if Robert will stop by in the comments to tell us who's who in this photo (roommate Ben is taller than anyone in this photo).
Here's the traditional look back:
---
edit this blog...
HTML hints
Back to the Blog