Sat, 23 Jul 2022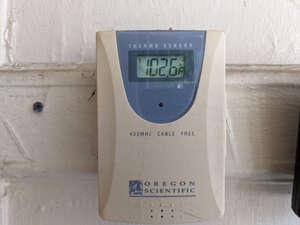 Starting to feel a lot like summer.
Admittedly, the other side of this porch wall is in the sun, but it's really hot out.
I'm very glad our AC is working this weekend.
It's a good day to stay inside and build with Legos. More on that later.
---
edit this blog...
HTML hints
Back to the Blog