Sat, 07 May 2022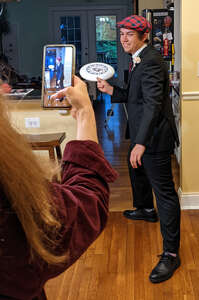 Pretty astounding all things considered that Robert is off to his high school prom.
It a was just a little while ago that he went off to school.
And now his off at the prom (word is that he's having a good time) and has plans to go to UW in a couple months.
I guess that's what they mean by time flies…
Of course he has consistently been rockin' the hat.
And no, the disc did not to with him to prom.
---
edit this blog...
HTML hints
Back to the Blog