Thu, 31 Mar 2022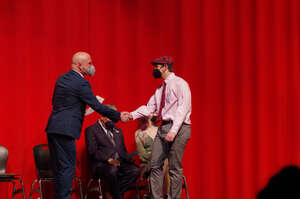 …Well, not quite.
There were two people behind Robert at the induction ceremony for the National Honor Society tonight. (Pesky alphabetical by last name)
We're very proud of Robert for this recognition.
And it looks like he's in good company.
Maybe the planet will be OK after all.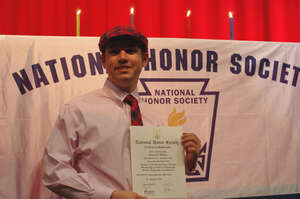 (Gotta love the stylin' MacNaughton wear!)
---
edit this blog...
HTML hints
Back to the Blog