Mon, 19 Jul 2021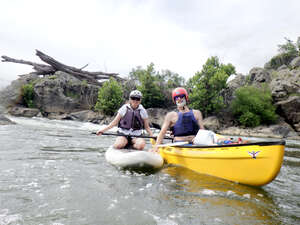 Robert had to work yesterday afternoon. Sarah and I did some errands in the morning and then headed to the river in the afternoon.
While it's low, it's still a lot of fun.
And very pretty to be on the Potomac by Angler's Inn. I'm sorry Robert missed it; maybe next time.
---
edit this blog...
HTML hints
Back to the Blog