Mon, 31 May 2021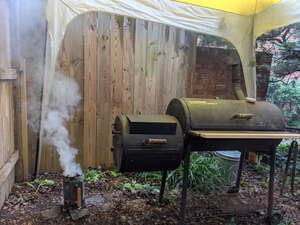 Robert and I got out the smoker for the first time in a couple years. The weather was a little damp so our beach sun shade will remind us of this day :)
With the 7 day moving average of new Covid cases in it's longest streak of single digits ever, we enjoyed spending time with some Burgundy friends and some of the Medical Reserve Corps folks Sarah has been volunteering with.
It's starting to feel like things are beginning to think about possibly getting back to normal.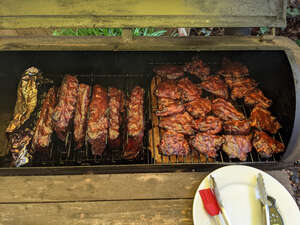 And it's about time.
---
edit this blog...
HTML hints
Back to the Blog