Sun, 25 Apr 2021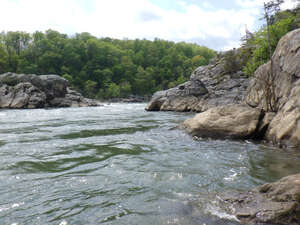 The trees are a lot greener than they were a month ago.
The water, however, is still cold.
Nice day to be out but it would have been OK if I had not flipped coming off the wave on in the Virginia chute.
Still, nice to get out and paddle around a bit.
---
edit this blog...
HTML hints
Back to the Blog