Sat, 05 Sep 2020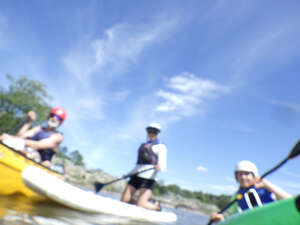 Another beautiful day on the river.
But the new camera is not yet used to us.
Or we're not used to it.
We'll see if the self-timer pictures get better over time.
This picture of Robert turned out well.
He's been having so much fun playing in the wave, surfing this one and a bit at Maryland and Virginia chutes, that he's talking about getting back into a hard boat to have more fun.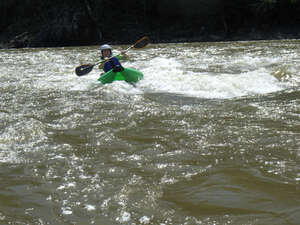 We may be back on the river tomorrow. Maybe the self-timer will work better then….
---
edit this blog...
HTML hints
Back to the Blog