Sun, 23 Aug 2020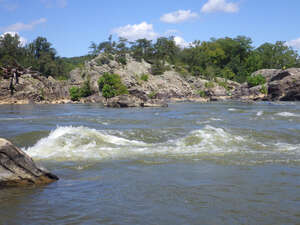 Sarah and Robert were taking care of some biking issues today while I grabbed the canoe to head back to Angler's Inn. Having an apartment with kayaks on the coast in Maine was great, but I really love some more current.
I flipped on the eddy line today and it felt good to be in the water on a hot day. After that, I was having a blast in both the Maryland and Virginia shoots.
Clearly the weather was very cooperative.
---
edit this blog...
HTML hints
Back to the Blog