Sun, 26 Jul 2020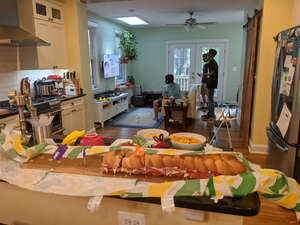 Robert invited a couple friends over to play video games. We're sorry that Will was under the weather and missed out.
It's early yet, but possible that there will be some of the sub sandwhich left by the end of the day.
The kids seems to happy to have a chance to meet in person, even in masks.
And the gaming is going well.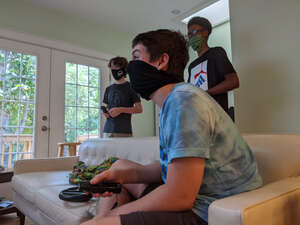 Maybe Robert will leave a comment here about who was the overall winner…
---
edit this blog...
HTML hints
Back to the Blog