Thu, 21 Nov 2019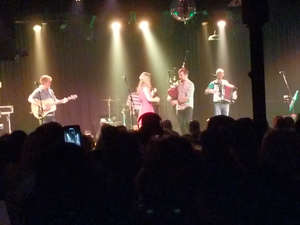 We went to go see Gaelic Storm at the Birchmere and it was a great, fun show!!!
Thank you Sasha for having a birthday align with the show, and for inviting us.
A new band, more bag pipes and great folks to hang out with.
Extra bonus, Eleanore (from Burgundy) was able to come and brought her friend Katherine (Also from Burgundy, but a couple years ahead of them).
Eleanore and Katherine are both Irish dancers; they managed to stay in their seats for the first half of show.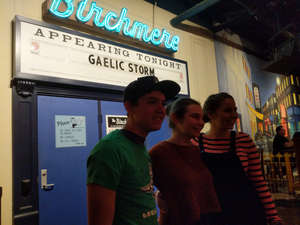 And no people or furniture were damaged when they got up and started dancing in the aisle.
---
edit this blog...
HTML hints
Back to the Blog