Tue, 03 Sep 2019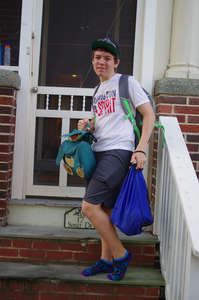 Robert started 10th grade today.
As always, he's looking forward to the school year (and Volleyball is starting up again too, that's the string bag).
Same backpack because the first day of school is a red day and the new backpack is for blue days. If you need to know more, you need to ask Robert.
---
edit this blog...
HTML hints
Back to the Blog